Outstanding Clinton Volleyball Season Comes to an End in the State Tournament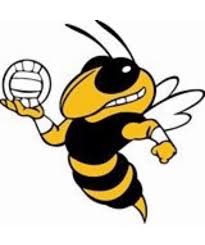 Mike Hawley
November 11, 2019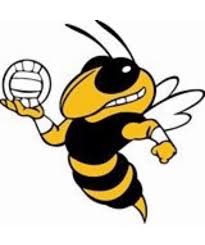 The 2019 Clinton Yellow Jacket Volleyball season came to an end Tuesday at the 3A State Tournament
in Paris. The Lady Yellowjackets, the 3rd seed from the 3A-North Conference, lost in the first round to
Hoxie, the 3A-East Champion. The Jackets were making their fourth straight State Tournament
appearance.
Hoxie defeated Clinton in three straight games to win the match. In the opening two games, Hoxie won
by scores of 25-18 and 25-16. In the third, and what would prove to be the final game, the Lady
Yellowjackets didn't give up and battled Hoxie to the end before losing 25-20. Hoxie came into the match
ranked number 7 in the state in Class 3A and number 35 overall among all classifications in the state by
Max Preps and did make it to the state semifinals before being eliminated.
Coach Ricky Coopers second team had an outstanding season finishing with a 17-5 record and going 9-
3 in the 3A-North Conference. The 2019 season was the first winning season for Clinton since the 2015
team went 13-7 and had a 3rd place finish in the 4A- Central Conference. This seasons 17 wins by the
Yellowjackets are more wins than the last two seasons combined. The Jackets were ranked number 18
in the final 3A state poll by MaxPreps. The following seniors played their final match as Clinton
Yellowjackets in the 3A State Tournament…Kendyl Breedlove, Destanee Biggs, Courtney Webb, Kelsey
Payne, Priscilla Martinez, Danielle Teague, and Katelyn Prosser.