Student Spotlight: Austin Pruitt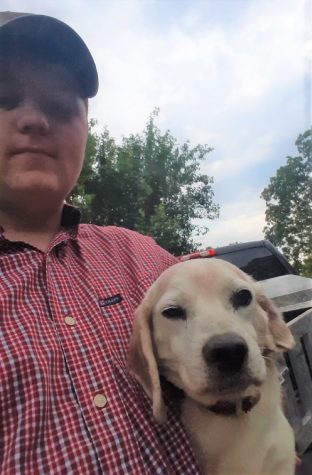 Austin Pruitt, a sophomore at CHS, is a one of a kind student. Not only is he an outstanding student through academics, but he also has a phenomenal talent in music.
He can play a variety of instruments such as guitar and banjo. He prefers to play bluegrass due to its reflection of his personality. Austin also has a very distinct voice. He has that southern drawl to it. "I remember being about five years when I first heard George Jones. His music drew my attention instantly. I had fallen in love. Since then, I rarely listen to anything else. A year later, my grandpa purchased my first guitar. It took years and dedication to learn how to play. It definitely did not come naturally. The more coordination I gained, the more enjoyable it was" Austin stated. During Austin's free time, he plays with his friends in "jam sessions", performs at benefit shows, and even occasionally plays at school. In fact, every Friday in Mrs Lawson's room, Austin embraces his talent of singing and playing music.
Other than music, Austin enjoys hunting. He trains all fourteen of his hounds. He waits until his hounds are old enough to run a rabbit, but young enough to not kill it. Once they are older, Austin releases a wild rabbit for the hounds to hunt. He releases a veteran hound as well to guide them to success. "Growing up in rural Arkansas, the Scotland area, I have learned the ways of the wilderness" Austin explains.
In comparison to the generation we live in today, Austin is an old soul. He isn't a person who gets caught up in popularity, looks, and the most common one, social media. Sure, he is like any other teenage with adversities, but none of these affect him majorly. We are so fortunate to have a student like Austin around. He is a great example of how being different can be amazing all at once!