Volleyball Game CHS VS Valley Springs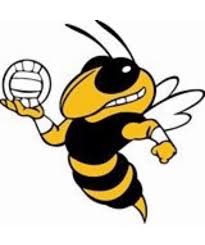 The CHS Volleyball team is continuing their season with a big win against the Valley Springs Tigers last night! The first set score was won by CHS 25-20, the second was taken by the Tigers being 25-20, and the final two sets were won 25-11 and 27-25! The atmosphere of the gym with all of the supporting fans was the best that it has ever been. The cheers and energy from the players and fans is what helped the Lady Jackets push to the finish and never give up! They are now 2-0 in the season and 1-0 in their conference! Come out and support your Clinton Lady Jackets! Make the student section full of screaming, energetic fans for their next game against Perryville on Tuesday, September 3rd! 
"ALL GAS NO BRAKES" -your CHS student section.