Track Brings Home Two State Championships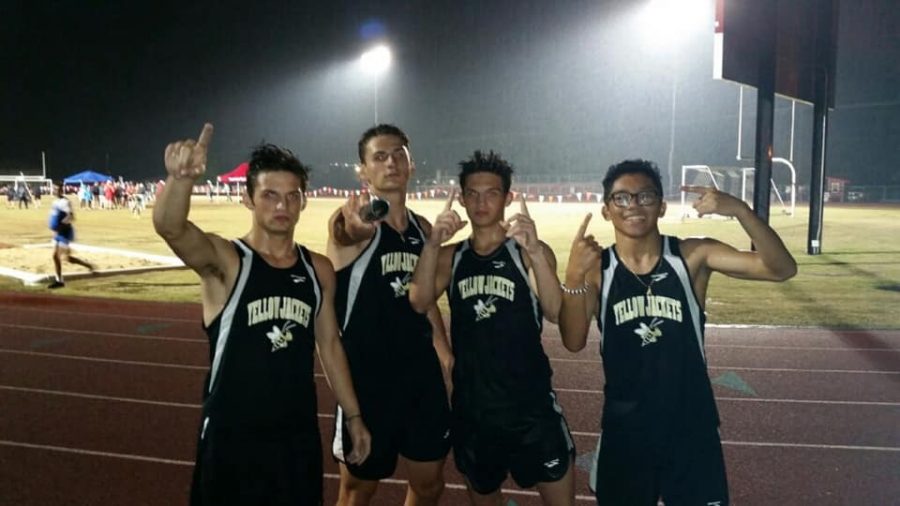 JoJo Jones, Writer
May 3, 2019
After multiple weather delays and tornado warnings several Yellowjackets came out of the 3A State Meet victorious.
     Last year at state the 4×800 received third overall, the 4×400 placed 2nd, and Weston Amos received 2nd by a hundredth of a second (.01). This year the track team came into the season with a different perspective and were looking to improve their personal bests. Coach Wilson was also wanting the same success and put his athletes in practices that would benefit them more than other practices.
    After many complex practices the Yellowjackets completed what they have been wanting to for over a year.
    The Clinton 4×800 team consisted of 1 senior and 3 juniors, (Ethen Drake, Ryan Jones, Derek Russell, and Austin Drake). They decreased their time by many seconds, took the silver medal, and look to be chasing the gold in this next season.
    Weston Amos had very high expectations at the State Meet. Last year, Amos ran his fastest time in the 400M (49.95). He came into the meet this year placing third in 3A. Behind #1 and 2018 3A state champ, Ryan Johnson, Caedmon Kyles from Genoa Central, and then our 2018 state runner up Weston Amos. Amos executed his race perfectly and came out of the meet victorious with a time of 51.14.
     Last year, the 4×400 team caught the injury bug and was missing key runner, Austin Drake. Jojo Jones also pulled his hamstring mid-race.
     This year, the 4×400 came into the meet well-prepared to compete with their competition. The 4×400 team consisted of Ethen Drake, Austin Drake, Aldrich Infante, and Weston Amos. They set a personal record as a team and won a state championship.
     Cade Treadway received All-State honors in shot put with a throw of 42' 7.75".
     The Jackets were well prepared mentally and physically for the meet this year and executed the ways they were supposed to.     
        Shoutout to all of the coaches for all of the hard work you put into your athletes.
     Congrats to all Yellowjacket Track athletes!