Clinton High School Graduation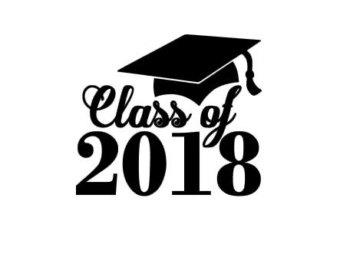 Hang on for a minute...we're trying to find some more stories you might like.
2018 Clinton High School Graduation
This past Friday night was the 2018 Clinton High School graduation. The auditorium was standing room only. Cody Bagley started the night with the invocation, leading the entire auditorium in prayer. Savannah Lynch, the salutatorian, gave a three minute speech explaining her time at Clinton High School. She talked about all of the people who impacted her life as she went throughout high school and all the obstacles she overcame to get to the point where she was at. She was involved in many different things such as FCA, FCCLA, FFA, Beta, and many different things. She was in FFA for one year and won a state championship in Agronomy, she spoke about how if she had not stepped out of her comfort zone this would not have been possible. Khristina Huff was the valedictorian for the 2018 graduating class. She gave a very well written speech about how she took on high school and many of the obstacles she went through to get where she was. She was in EAST and it had a very important impact on her.  After the speeches, Ms. Evans, high school principal, called the seniors one by one to receive their diploma from school board president, Darla McJunkins. After they received their diplomas district superintendent, Andrew Vining, turned the tassles. Brittany Shannon had the opportunity to "scoot" across stage for her foot instead of having to use crutches. Brittany, our former editor, just rolled with it and happily went to receive her diploma. After every student received their diploma, a very important part of graduation followed, parent recognition. With the assistance of Junior ushers: Caleb Bowman, Jacob Hagerman, Gisselle Hernandez, and Emily Kirk; each student was able to hand their parent, guardian, or someone who meant something to them a flower as a way of saying thank you to them for everything that they have done for them. After the ceremony Nate Lonnon led the benediction. Congrats to the graduating class of 2018, you did it!
Honor Graduates:
Cody Bagley
Autumn Graves
Katrina Huff
Zac Jennings
Tanner Keeling
Anna Knoerr
Lucas Potts
Martin Quintero
Brittany Shannon
Jarod St. Clair
Salutatorian:
Savannah Lynch
Valedictorian:
Kristina Huff