Jackets Becomes 2-0 Against the Warriors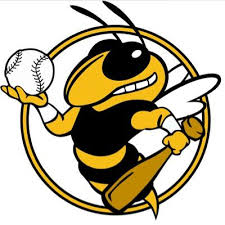 Monday, March 26 Clinton traveled to Lamar to play a varsity conference doubleheader. Bryce Dodd, senior, reached base on an error. Then,  senior Ty Johnson drove Dodd in with a triple over the right fielders head. Then comes junior, Aaron Hogue up to bat who hit a double in the right center gap scoring Johnson. Then, junior Ryley McDonald knocked Hogue in. Aaron Hogue started on the mound in the first game against Lamar Warriors throwing 3 innings Then, Bryce Dodd came in and finished the game with 4 innings. Despite Clinton's defensive trouble, their offense propelled them to victory. Jacket's won 10-5 over the Warriors. Hogue improved his record to 4-0 on the season.
In the second game, the Jackets jumped on the Warriors early. Dodd started the top of the first with a lead off homerun and the Jackets never let up. After the end of the first, it was 7-0. Sophomore Kragen Bradley started on the mound. Bradley threw 3 shutout innings. Then, senior, Ty Johnson, came in to shut it down. Johnson threw 2 scoreless innings. The Clinton Yellow Jackets won 18-0 in five innings. Sophomore Jayden Exzabe, senior Stiles Booher, and senior Bryce Dodd all hit home runs. Kragen Bradley improved his record to 2-1 on the season.
These two wins improved the Yellow Jackets overall record to 10-2 and 3-1 in conference. The Yellow Jackets next game will be a double header versus Two Rivers on Tuesday, April 3rd. Come out and support your Yellowjackets to victory!