Baseball Off to a Hot Start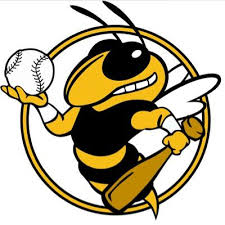 Clinton High School baseball had a non-conference home game against the Bald Knob Bulldogs Tuesday, March 13. Southpaw sophomore Kragen Bradley got the start against the bulldogs. After the end of the 1st inning the score was 0-0, but senior third baseman Stiles Booher got the offense started with a solo home run to lead off the bottom of the second. This was Booher's first home run of the season. This got the offense going, and they never let up. Kragen Bradley threw 3.2 inning allowing 3 runs on 5 hits and striking out 4. Then junior Aaron Hogue closed the door pitching 1.1 inning allowing 0 runs on 1 hit and struck out 1. Bottom of the 5th started with walks from both senior Bryce Dodd and senior Ty Johnson. Then Aaron Hogue drove them in with a bases clearing double but was thrown out rounding second. This made the score 11-3 Clinton. Next a base on balls from Stiles Booher brought up junior Ryley Mcdonald. McDonald drove one to deep center field that traveled over the fence. These 2 runs implemented the run rule making it a walk off homerun from McDonald. This was McDonald's first homerun of the season. Kragen Bradley was the winning pitcher improving his record to 1-1 on the season. This win made the Yellow Jackets 8-1 on the season.
Clinton baseball's next game is Thursday, March 15, a home conference match with the defending conference champs, the Pottsville Apaches. This game will start at 4:30. Come support your Clinton Yellow Jackets in their conference rivalry game.