Jacket Basketball Ranked in Top Three in 3A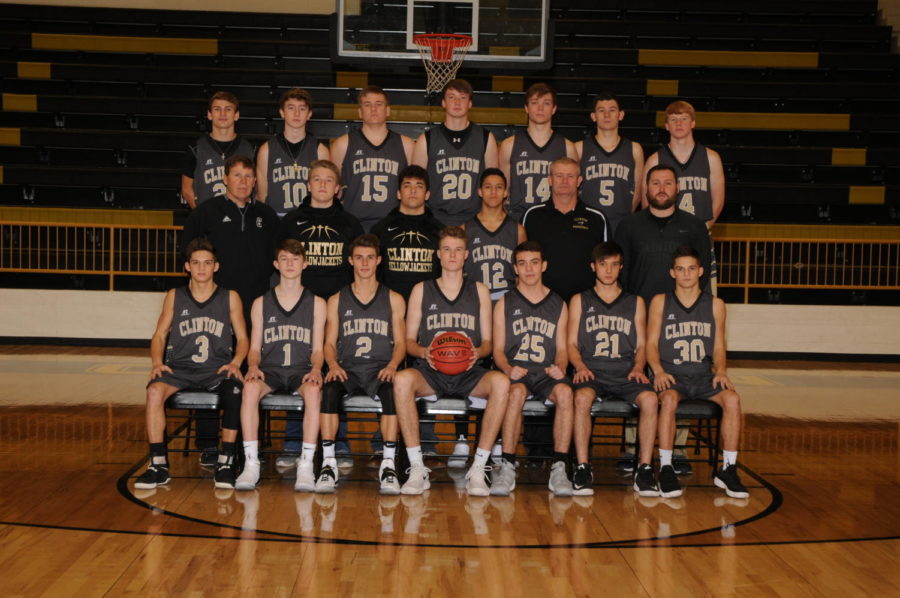 Kyler Hensley, Sports Editor
January 12, 2018
CLINTON, AR— The last undefeated collegiate basketball team was the '76 Indiana Hoosiers who went 32-0. That just shows how difficult it is for a team to go undefeated throughout a basketball season, you play so many games and eventually you have an off night and lose. A basketball season, is a season of ups and downs and this statement fits the bill perfectly for the 3A Clinton Yellowjackets.
Clinton boys' basketball isn't going undefeated, but 17 games into the season they have proved they can play. Currently in class 3A, they are ranked No. 2 in the state with a 13-4 record.  This is the highest a Clinton basketball team has been ranked in over 10 years. Early in the season things were clicking, they won the First Service Bank Invitational by beating 5A Greenbriar in the semis. Then in the finals they took down the number one ranked team in 4A,  the Pottsville Apaches with a score of 67-60.
Yellow Jacket boys basketball started off hot winning 8 straight games, before hitting a low spot in the season, the Jackets couldn't buy a win and lost 3 straight games to subpar opponents; Dover, Dardanelle, and Perryville High School. A win over rival Shirley got the jackets on track, where they won 5 straight games going into Christmas break.
After last season's strong ending, where the Jackets shocked the world in regionals, and beat the number one team in the state, the Osceola Seminoles. The Jackets season ended with a loss in the first round of the state tournament to the eventual state champions Episcopal Collegiate. Clinton is returning 4 starters with high hopes of a late postseason run.