Clinton Ends History Making Season
Suffering a Heartbreaking Loss to Junction City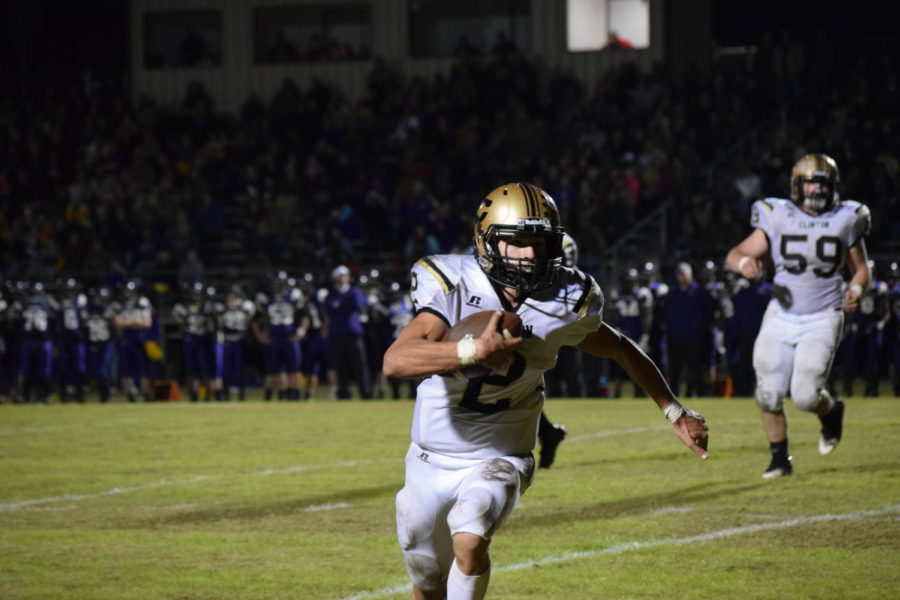 Kyler Hensley, Sports Editor
December 7, 2017
CLINTON, AR– Clinton's state championship hopes ended with a heartbreaking loss in the state quarter finals last Friday night, when the official signaled a touchdown to put Junction City up 48-43 with only 9 seconds remaining in the game.
In week 12, Clinton knocked off Harmony Grove 48-42 and became the first team in Clinton history to win 12 games, but a short week later they found themselves down 22-7 at half. The Jackets came out firing in the second though, and scored on the opening drive of the 3rd quarter to cut the Dragons lead to nine 22-13, but Junction City showed why they were undefeated and quickly answered the Jackets score with one of their own and then some.
A fumble on a kickoff return, and then one play later Junction City scored on a trick play, Clinton's fans seemed stunned, their Jackets were down 36-13, and the game was looking like a blowout.
With 14 seconds left in the 3rd quarter, Junior Sky Davidson broke two tackles, and out ran everyone for a phenomenal 80 yard touchdown reception. That throw and catch by sophomore Weston Amos and Davidson sparked one of the greatest games and comebacks in Jacket history.
Half way through the third Clinton found themselves down 4 touchdowns, but Clinton came roaring back and took the lead after Ethen Drake scored a rushing touchdown with under 2 minutes left in regulations. Caleb Bowman converted the two point conversion that put the Jackets up 43-42.
Clinton had one last shot at the end zone with 9 seconds remaining after the Junction City Dragons scored, but they fell short. Cort Bagley was dragged down at the Dragons 40 yard line as the clock expired.
QB Weston Amos led all rushers for the Jackets as he carried the ball 19 times for 101 yards and 2 touchdowns.
Caleb Bowman carried the ball 16 times for 84 yards and also scored twice.
Davidson was Amos's favorite target Friday night, as he had 3 receptions for 98 yards and a touchdown. Weston ended the game 11-21 passing for 205 yards and a touchdown. Sophomore Austin Drake finished the day 1-1 and his only pass completion on the day was to Amos for 53 yards.
The Jackets finished the season 12-1, and is the first team in Clinton History to win 12 football games, they showed heart and determination and never gave up and made their town proud. Congratulations on an excellent season.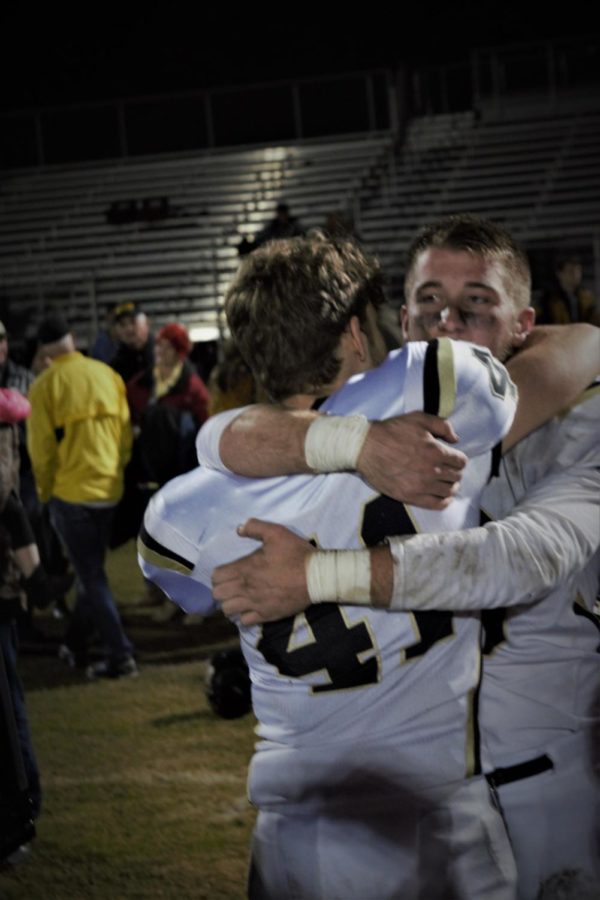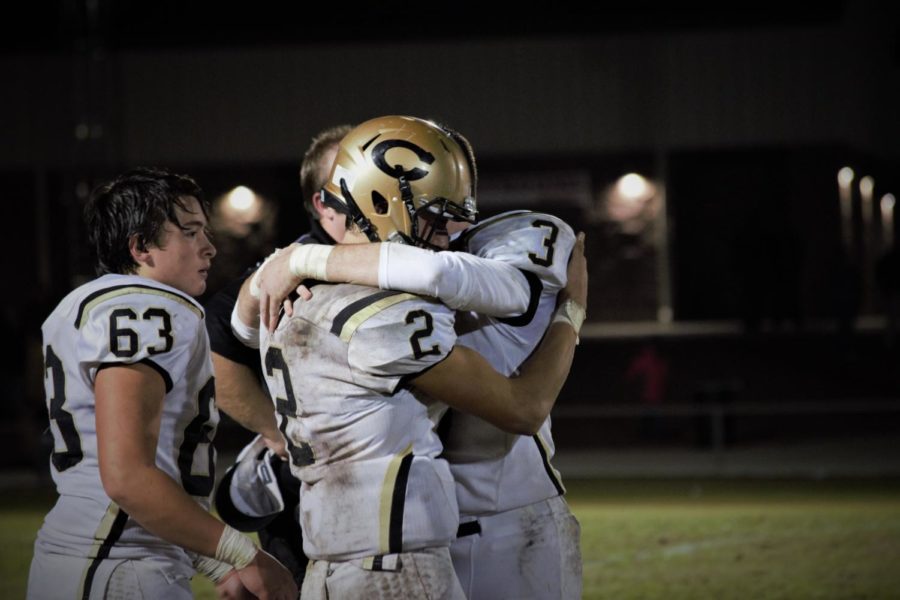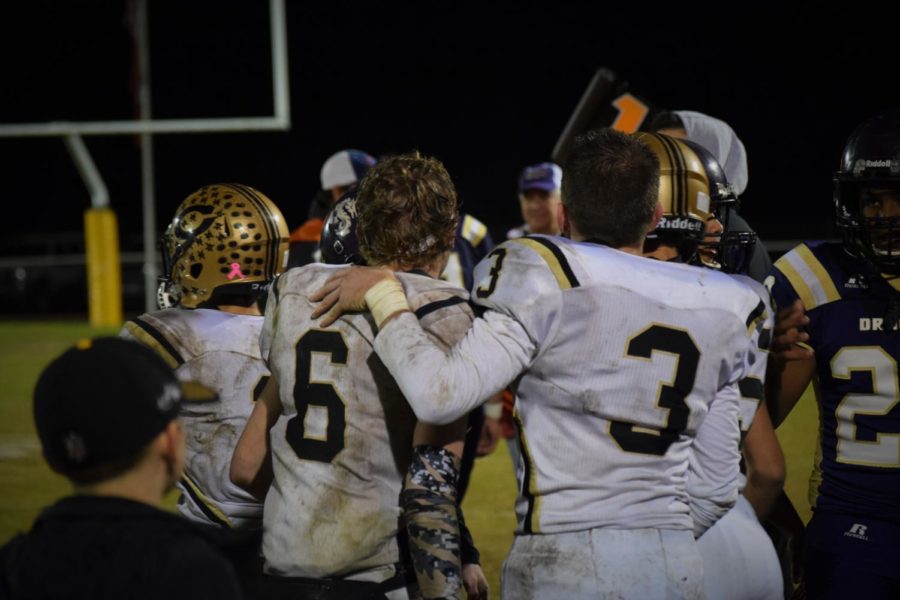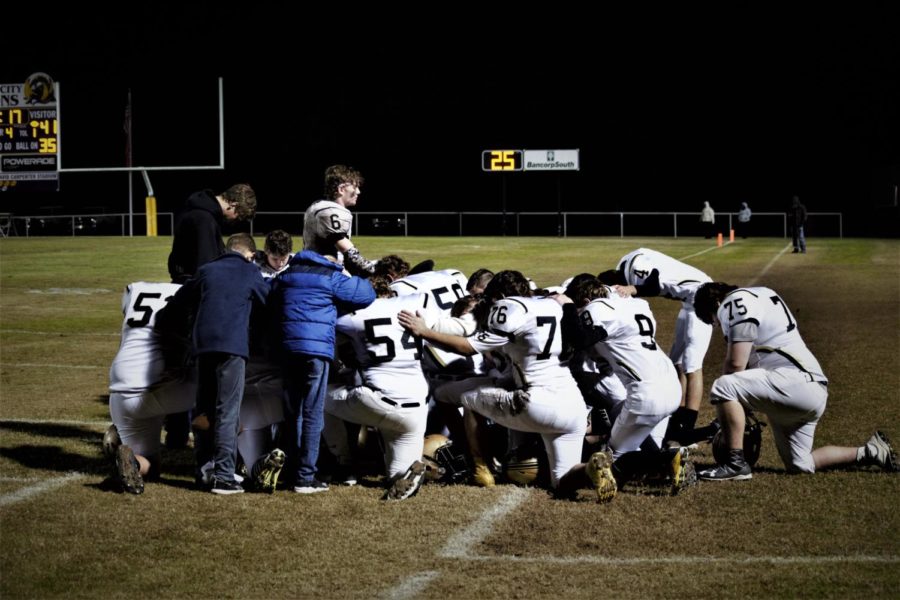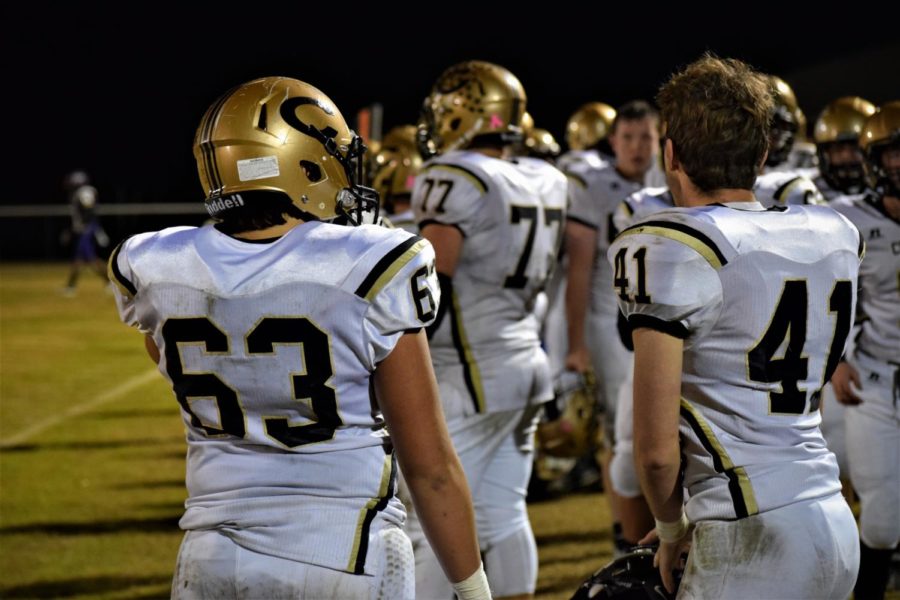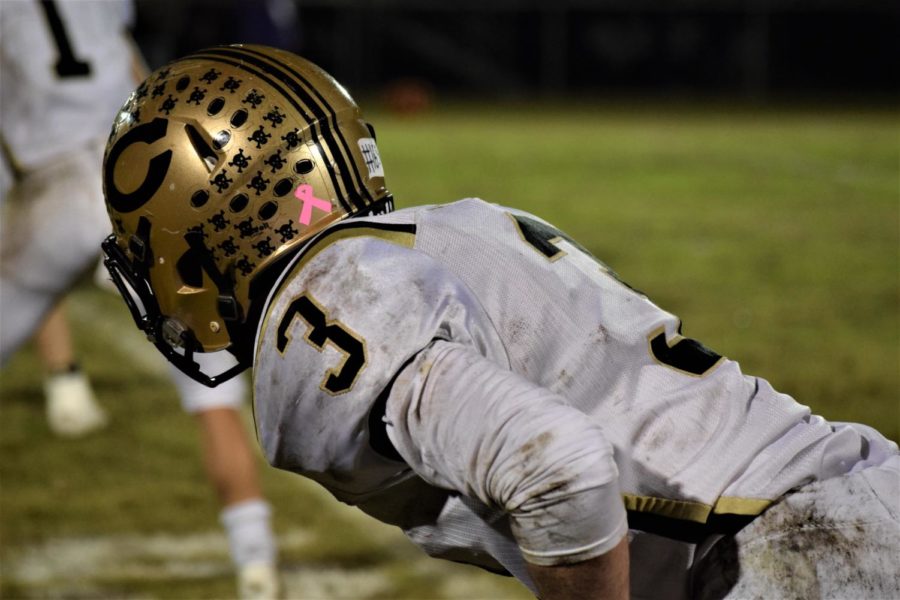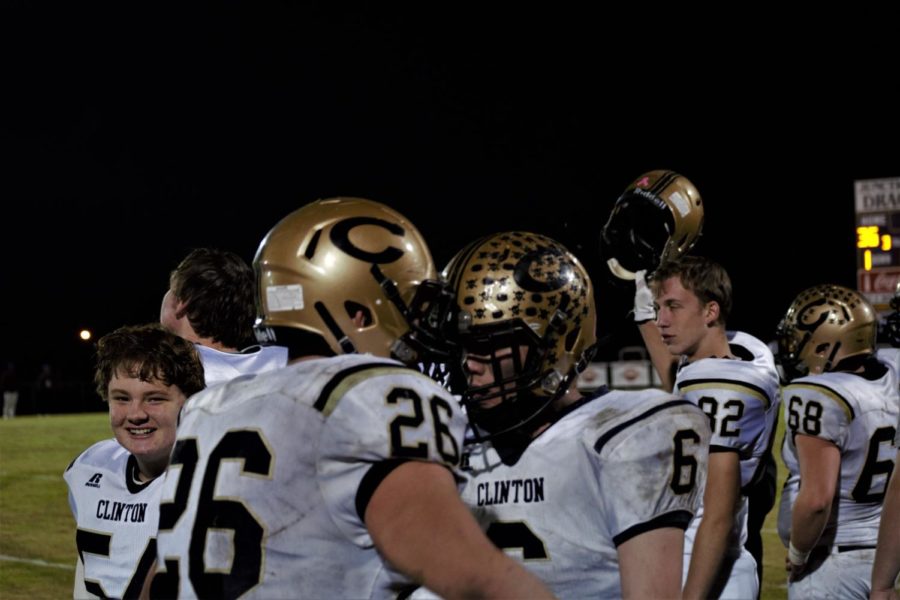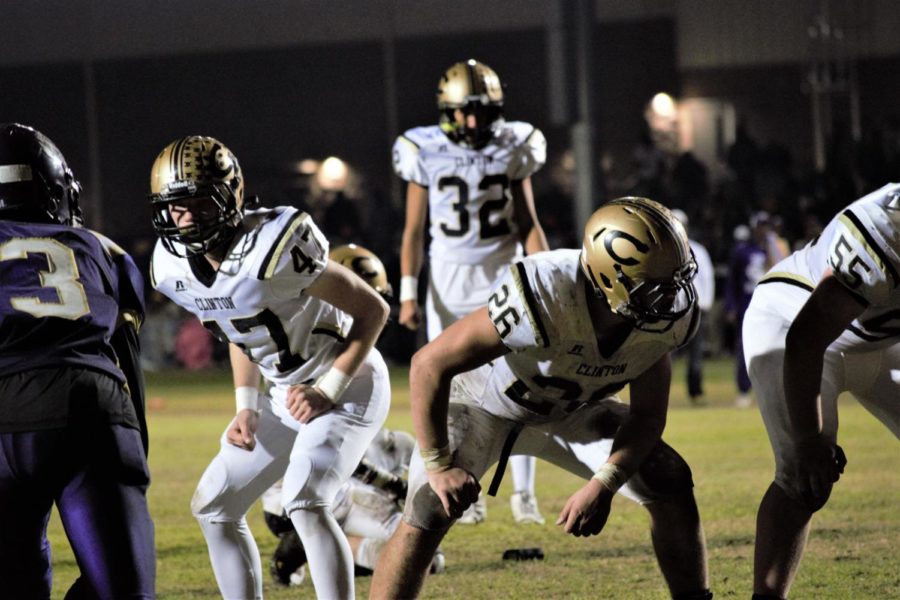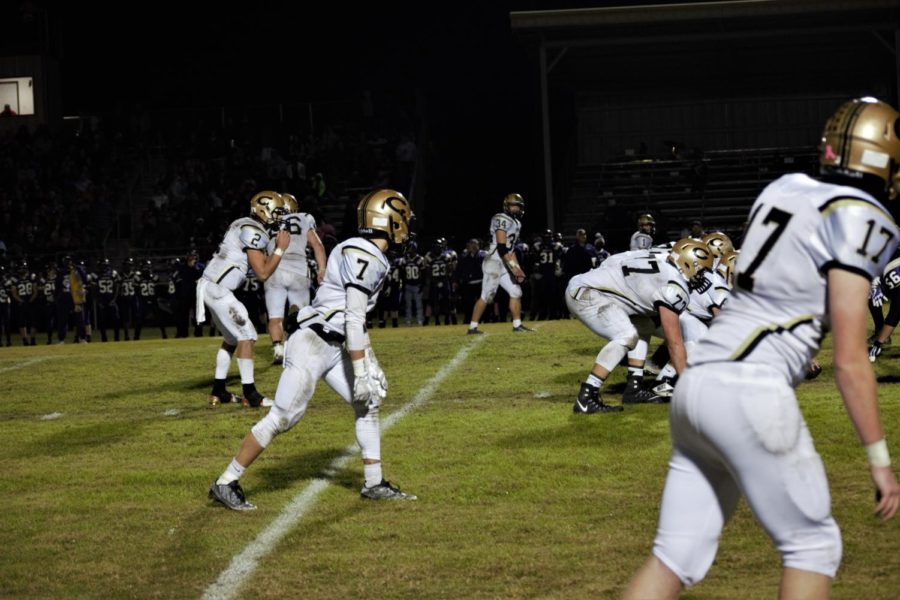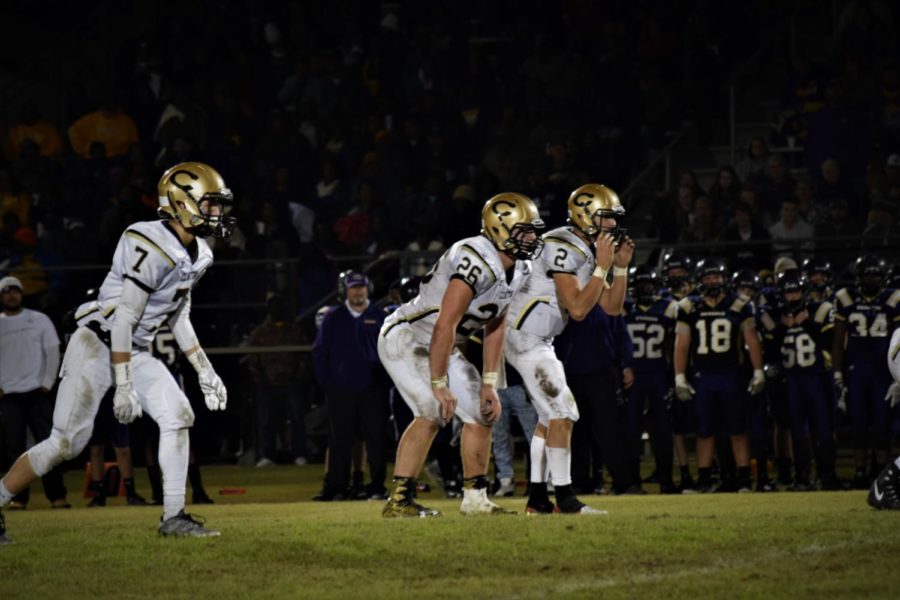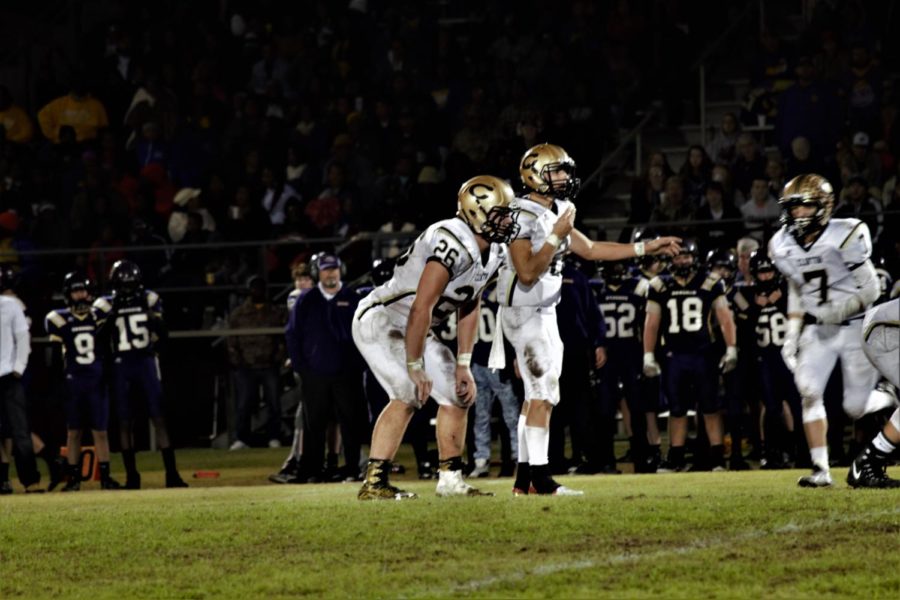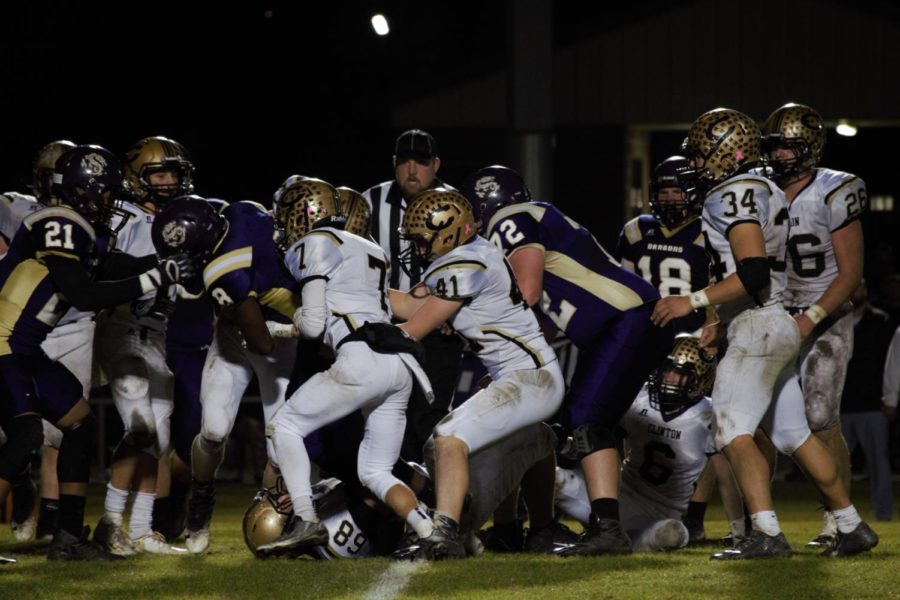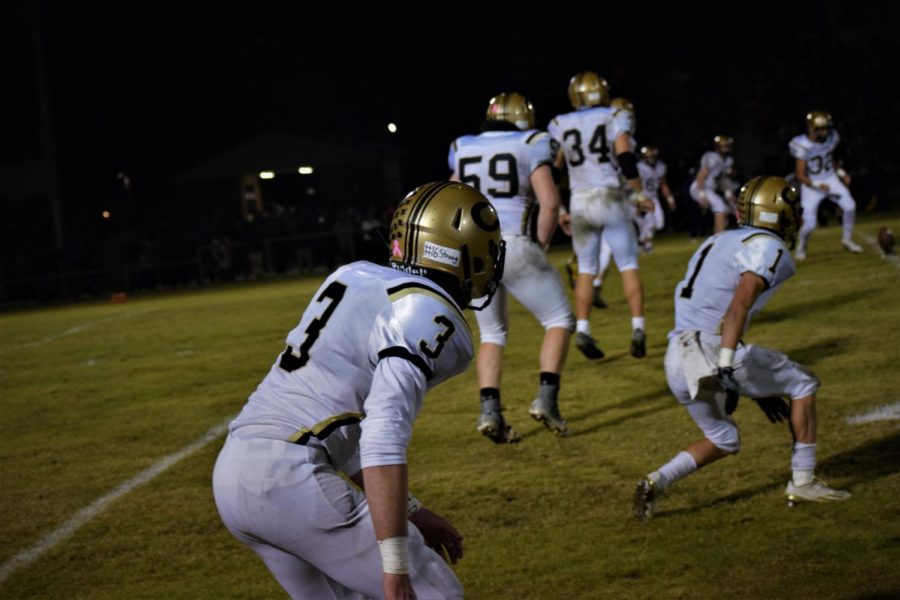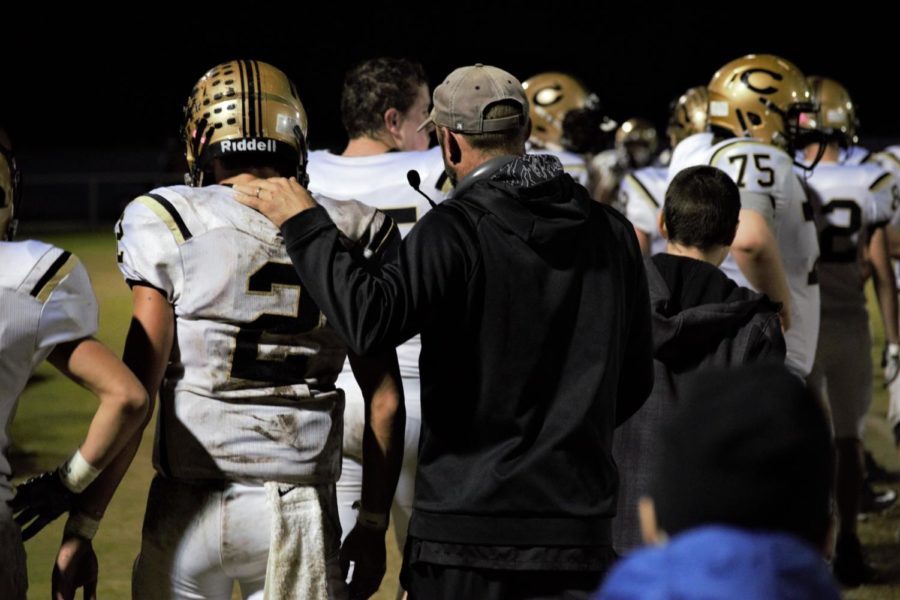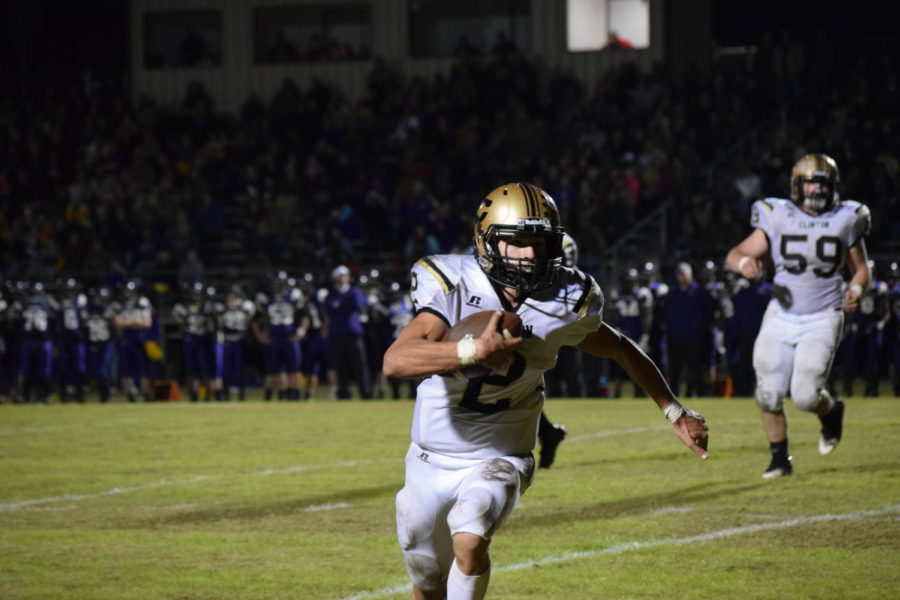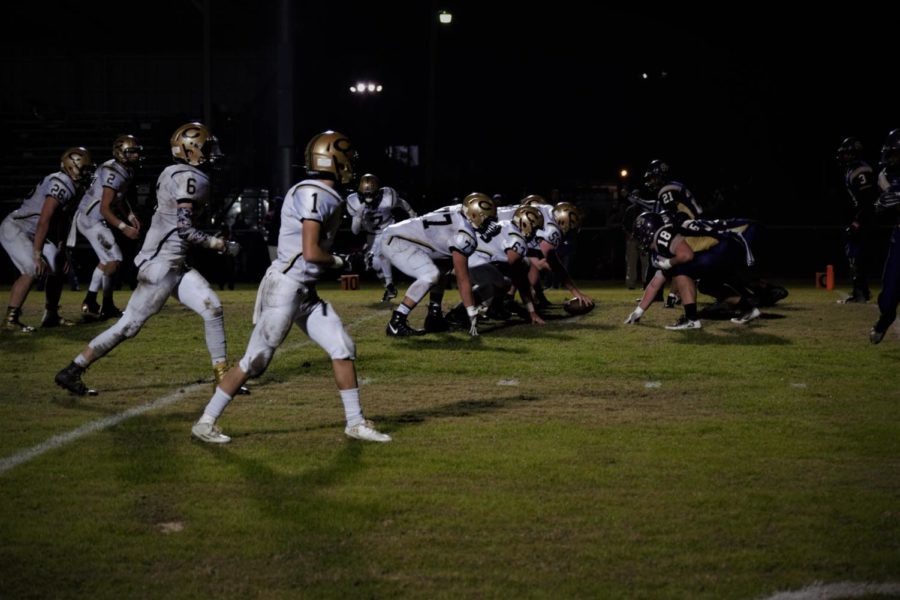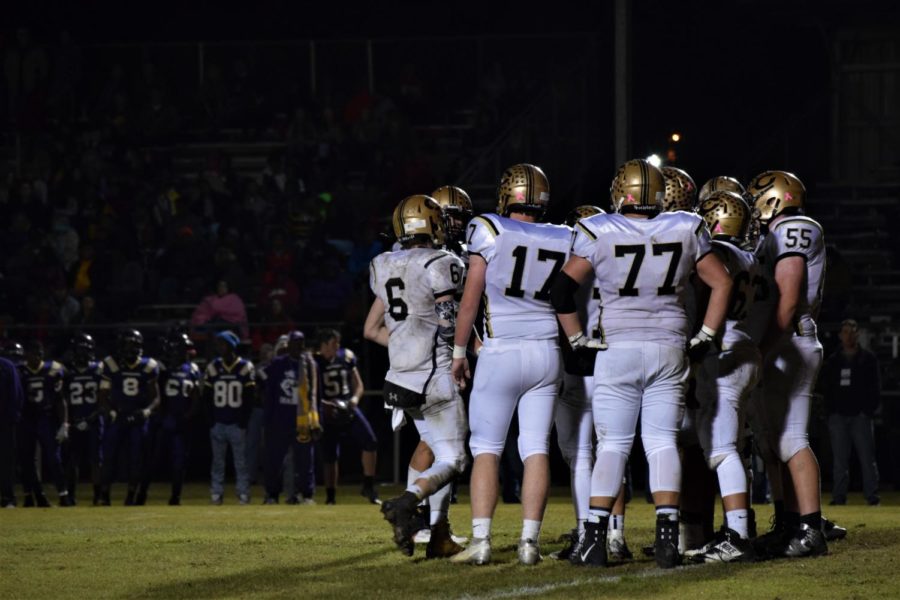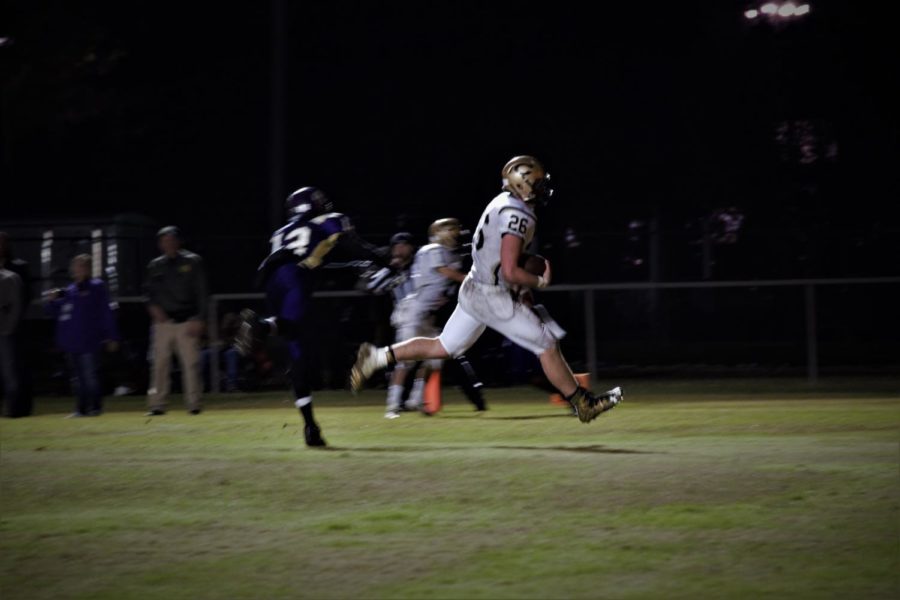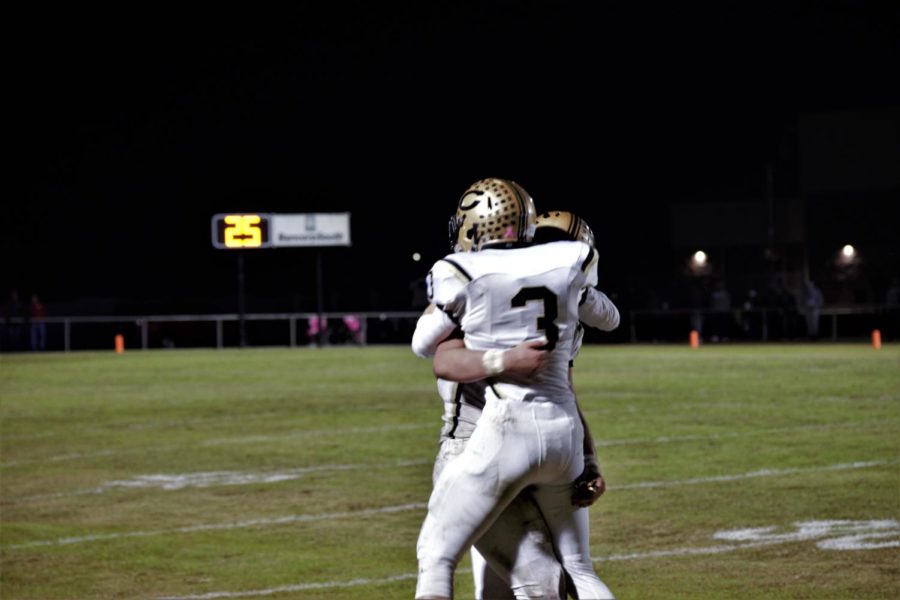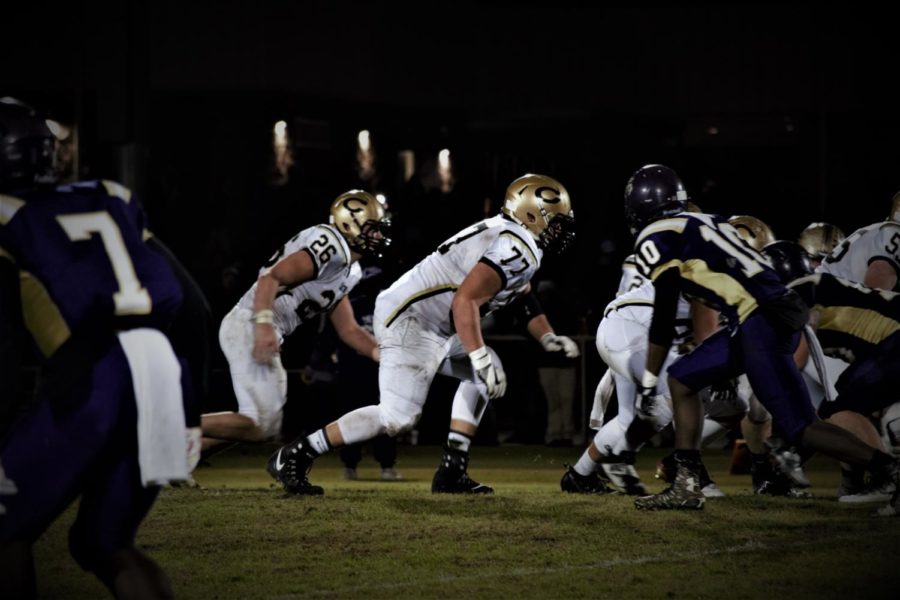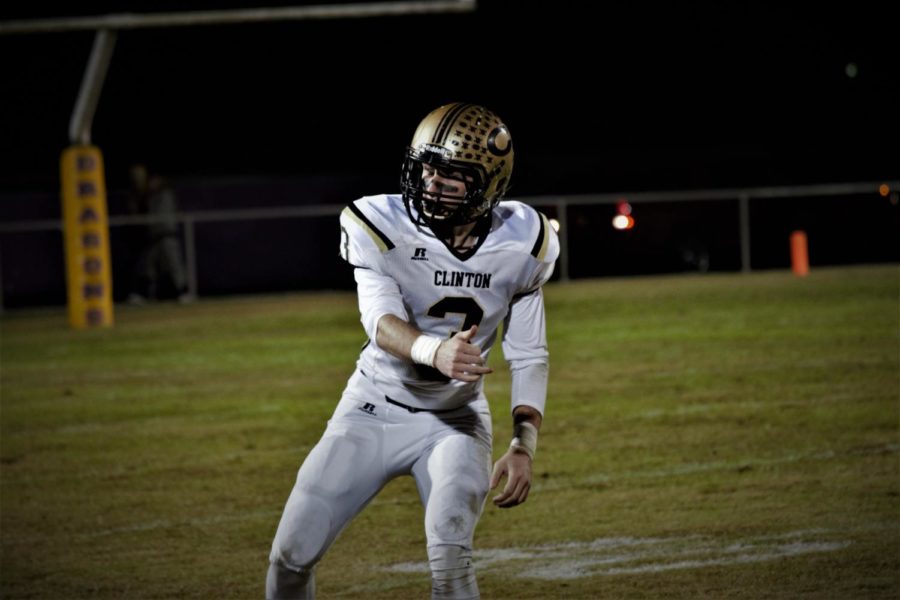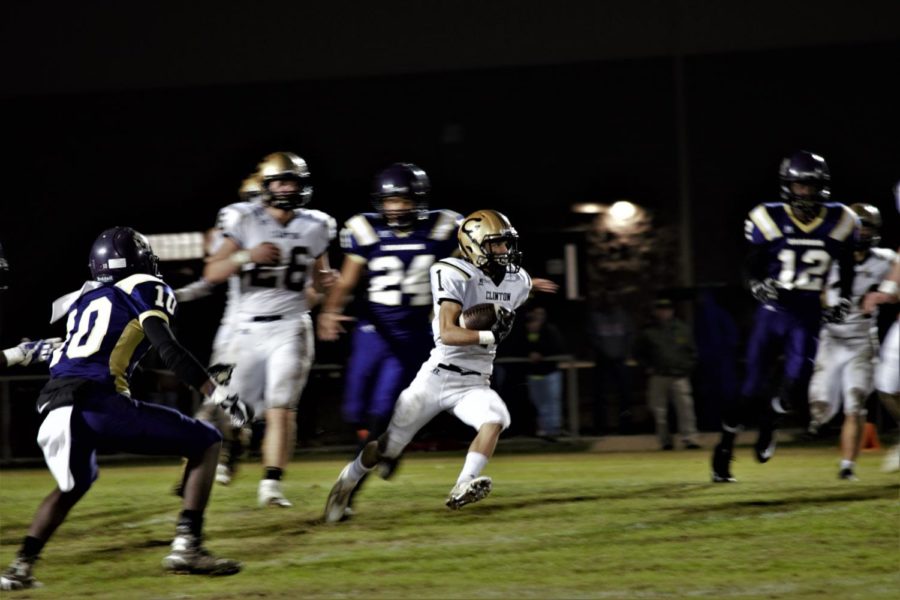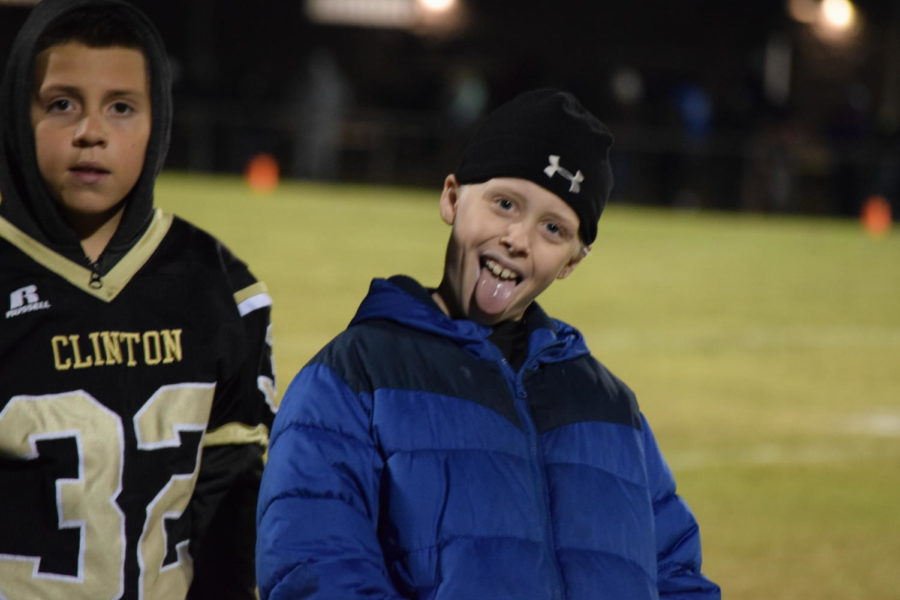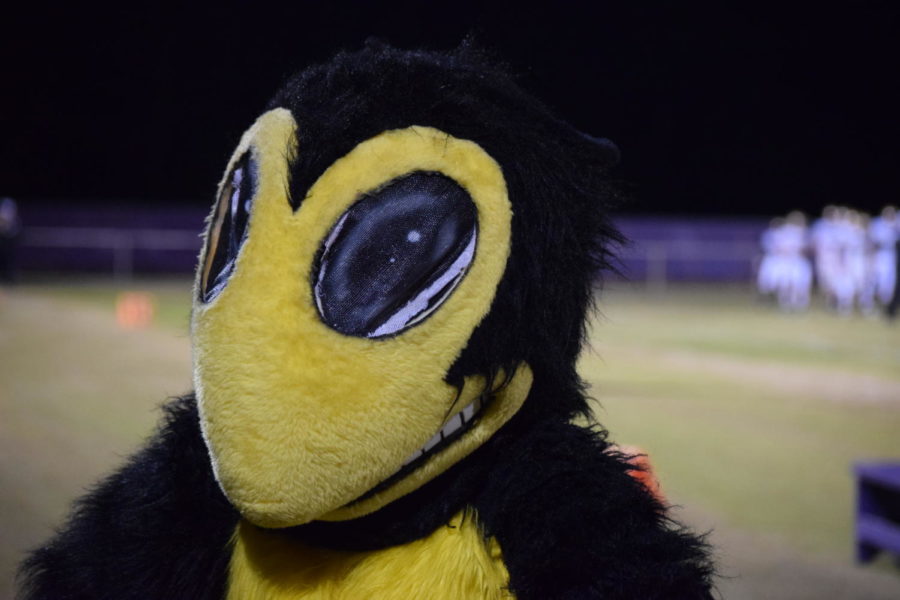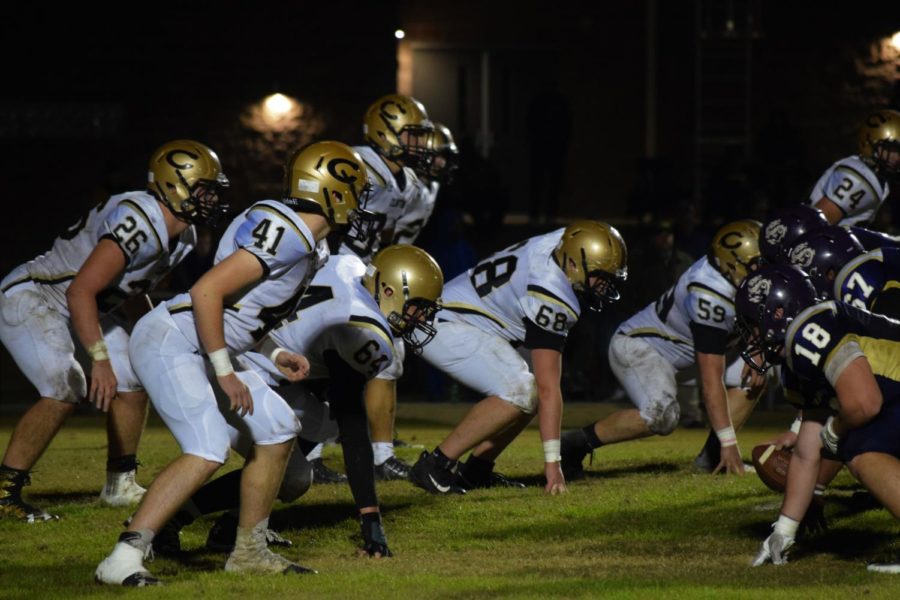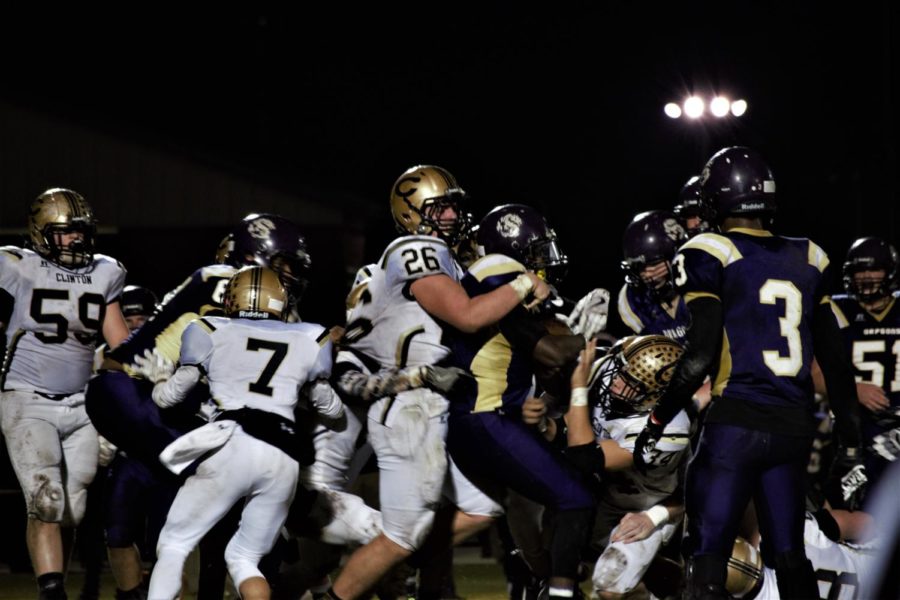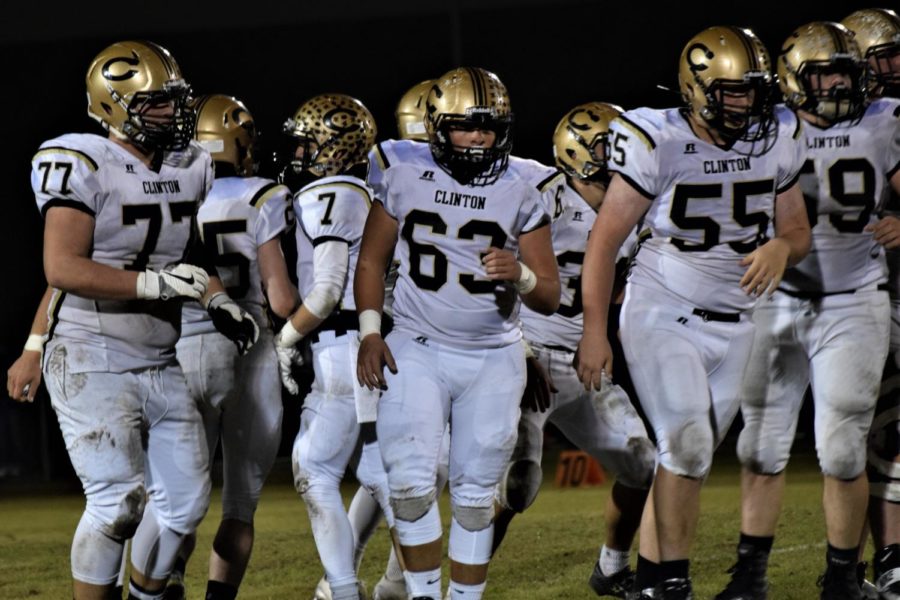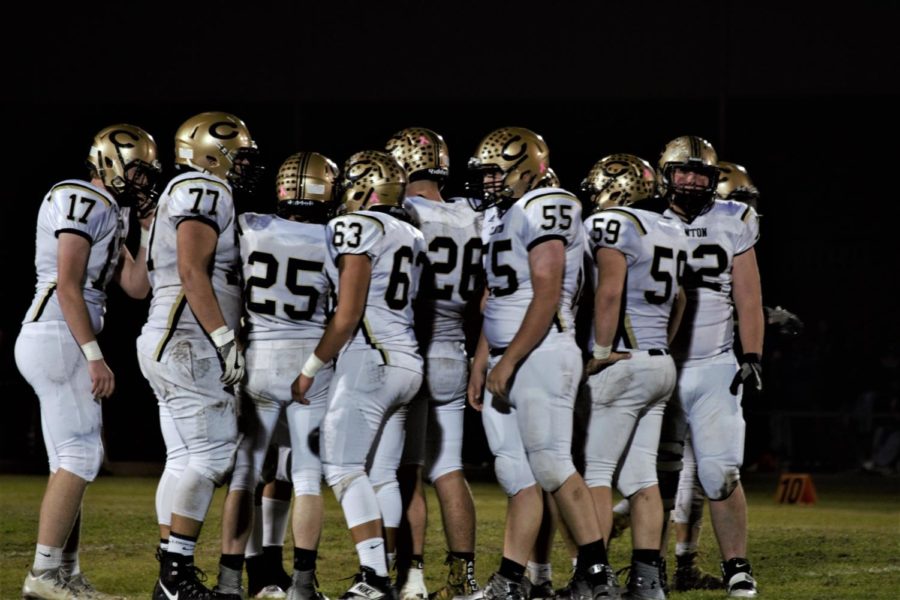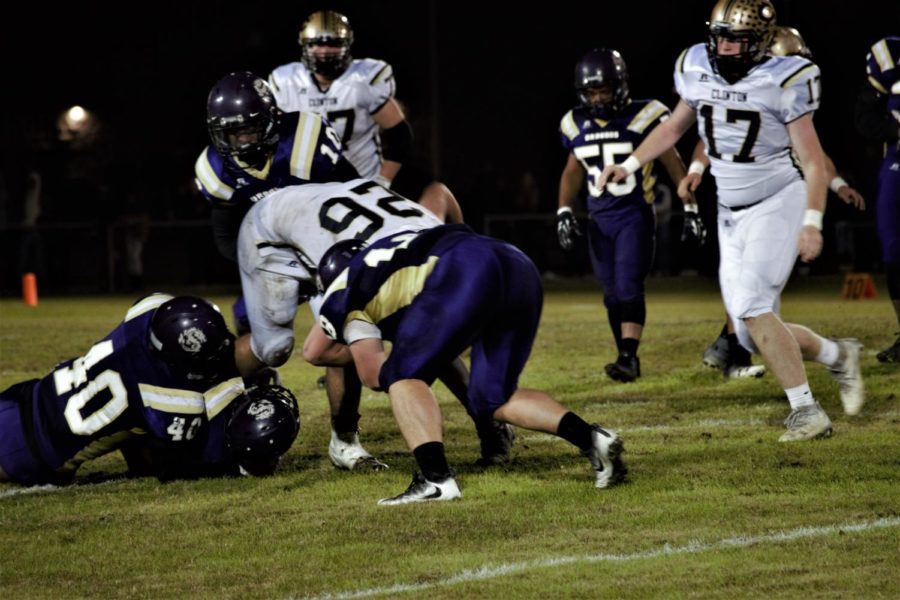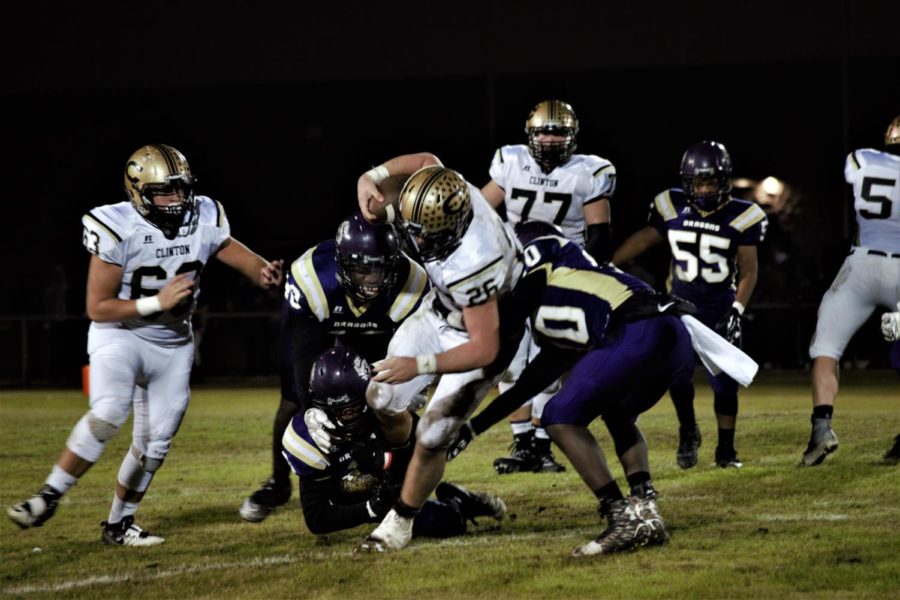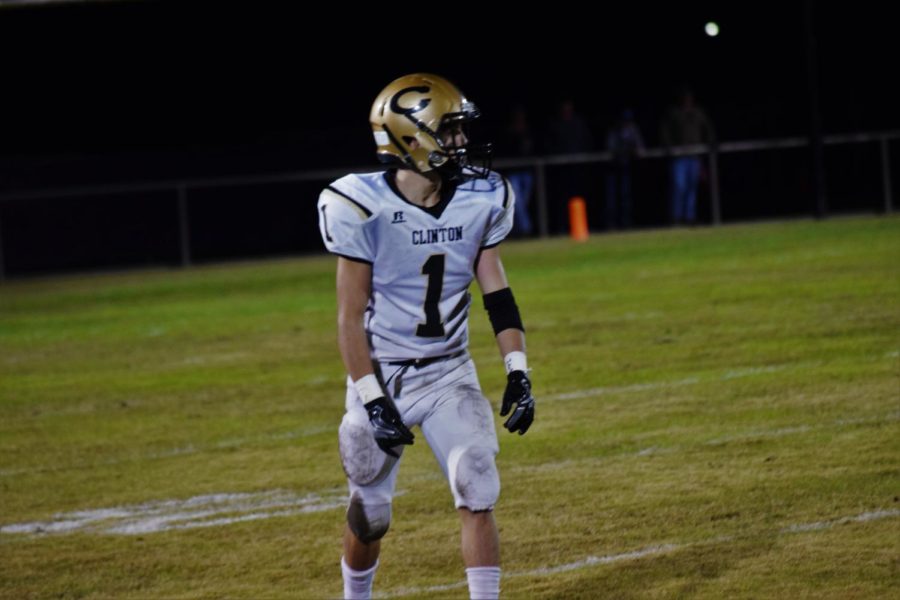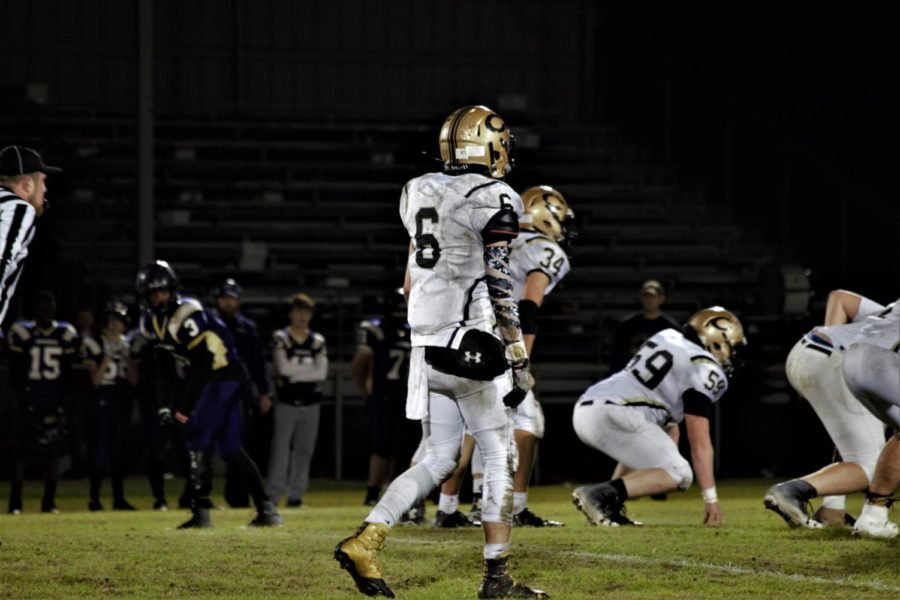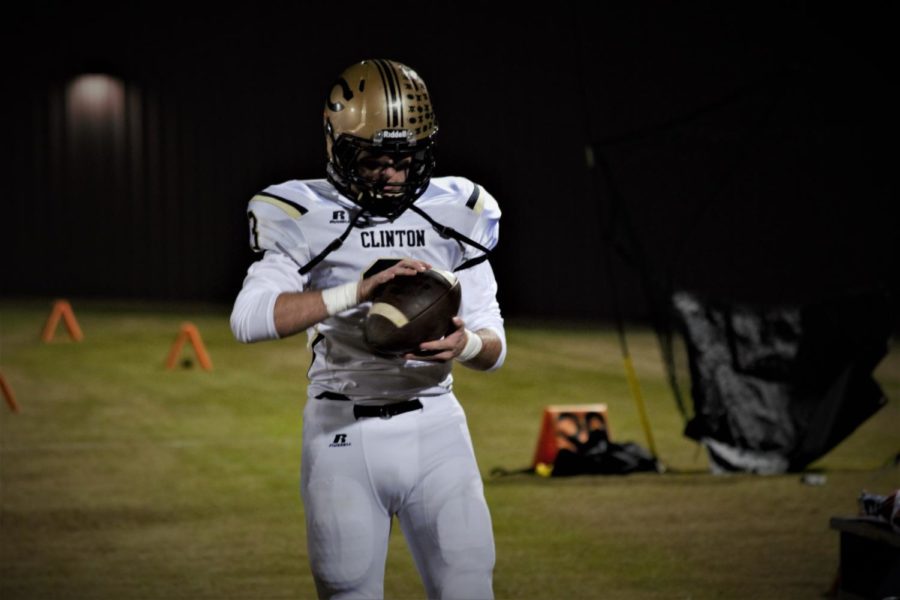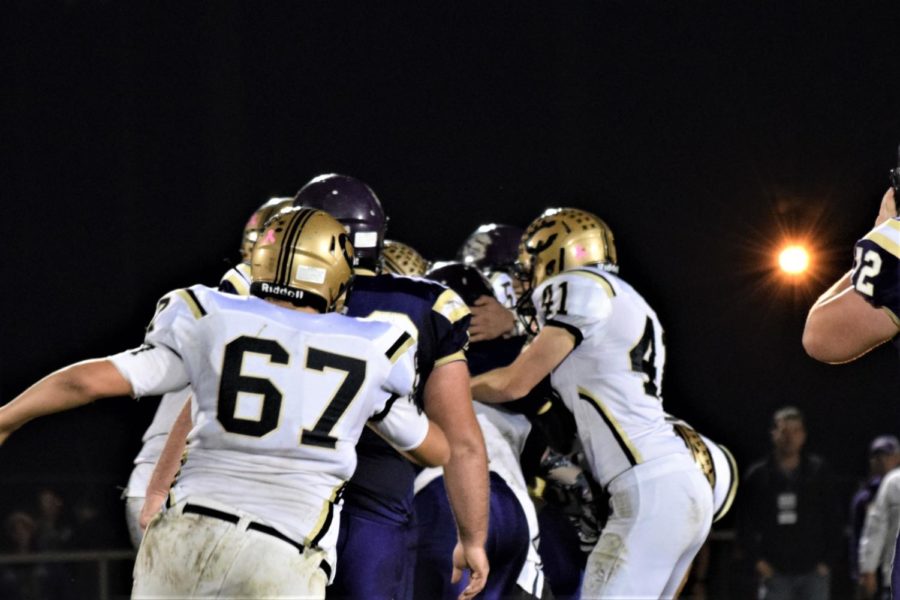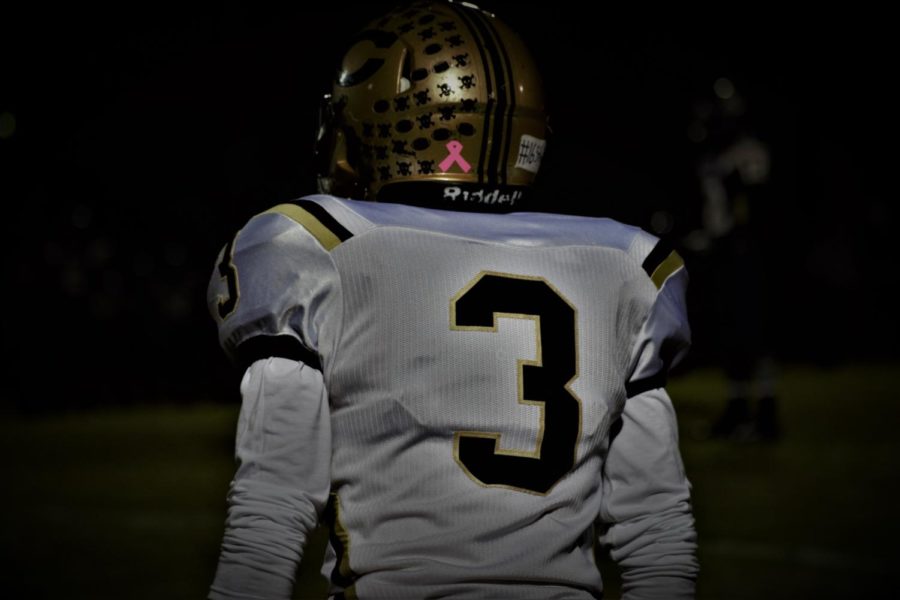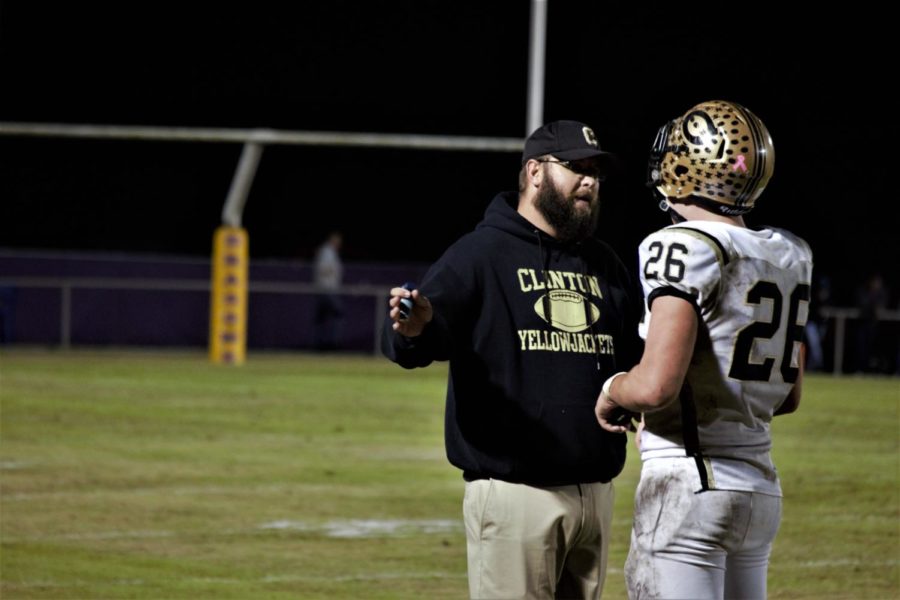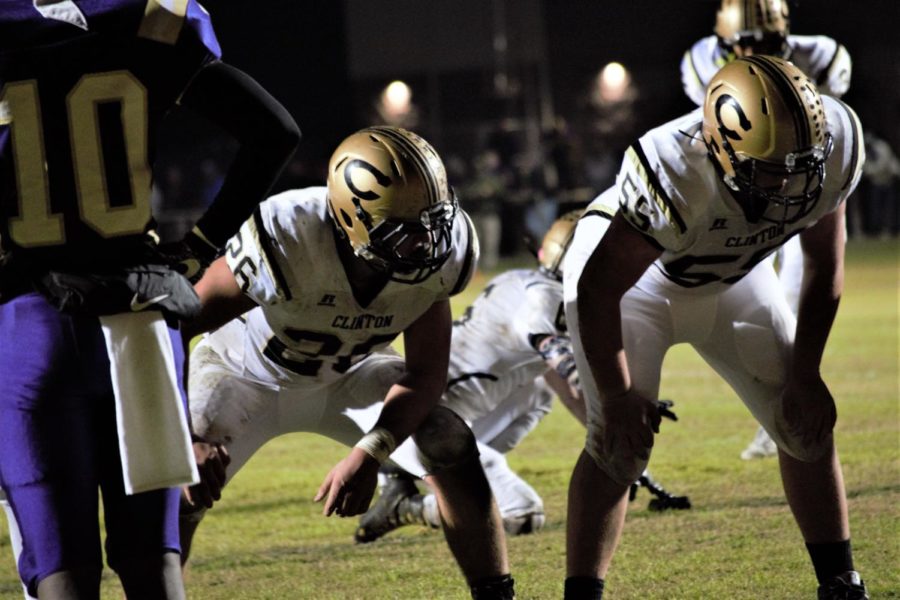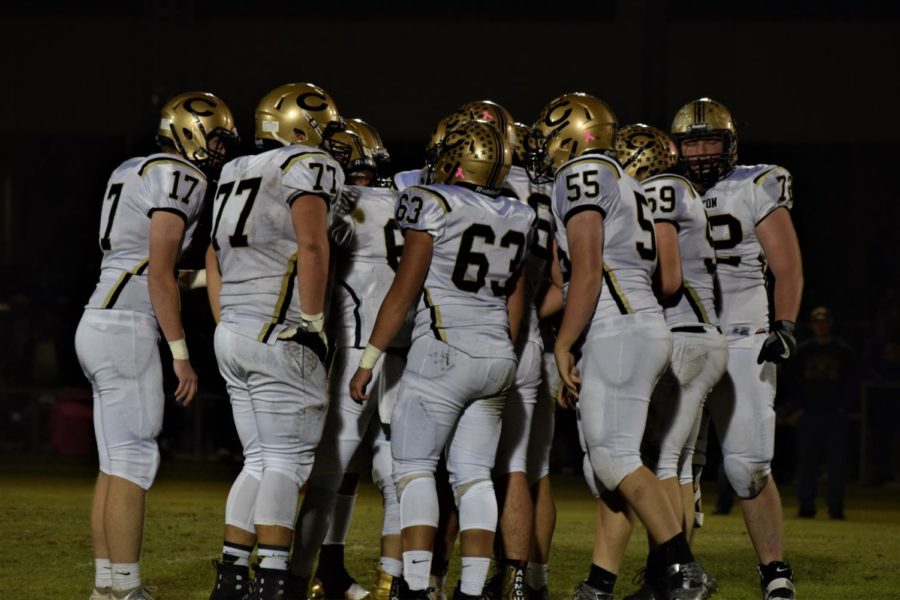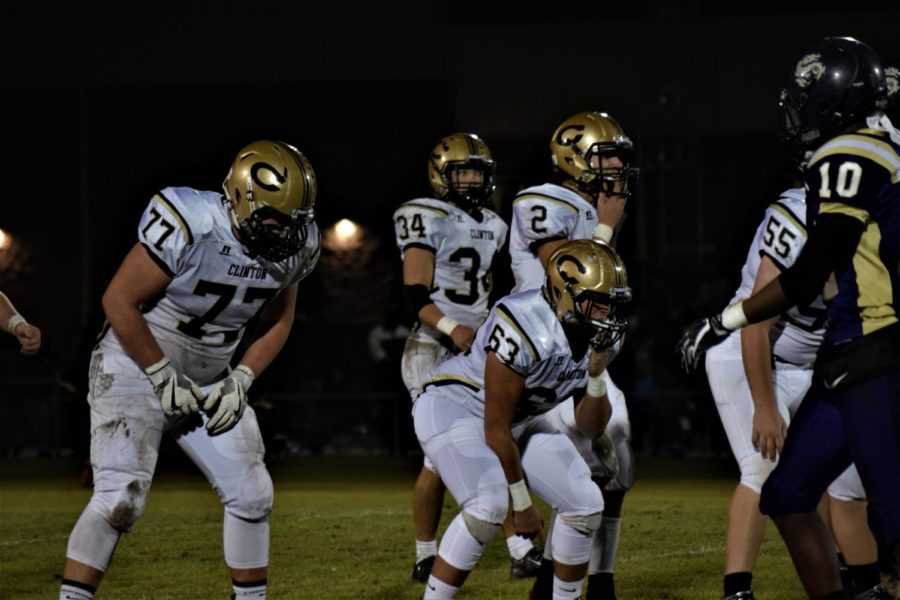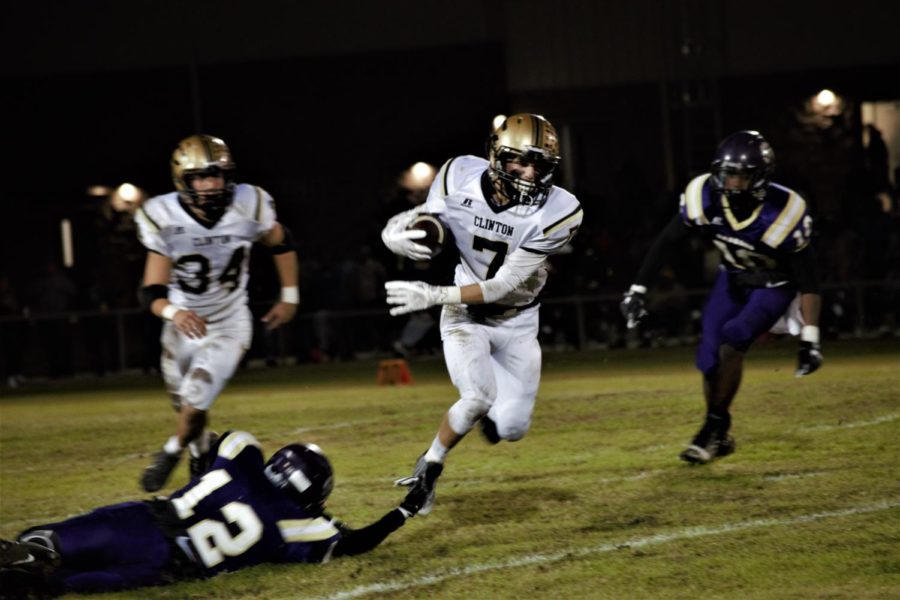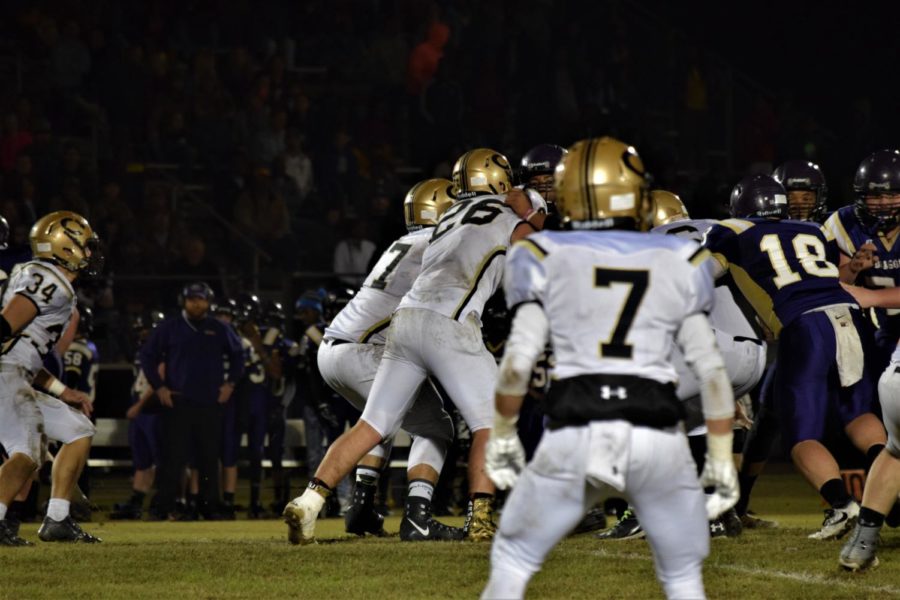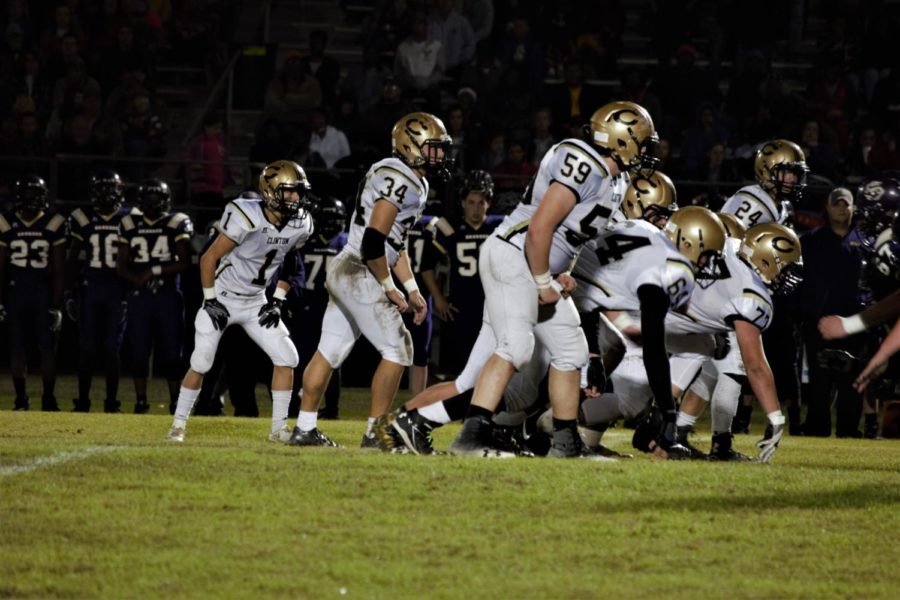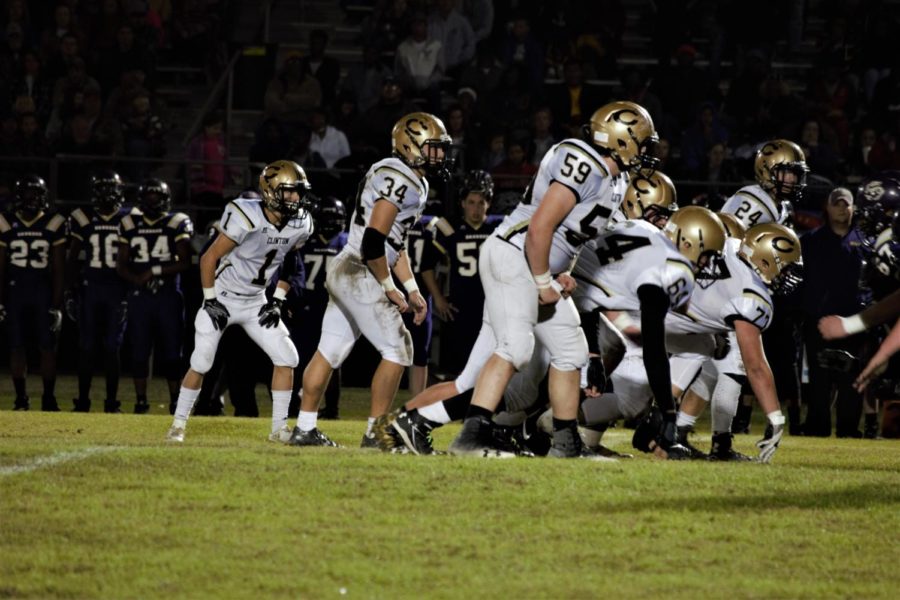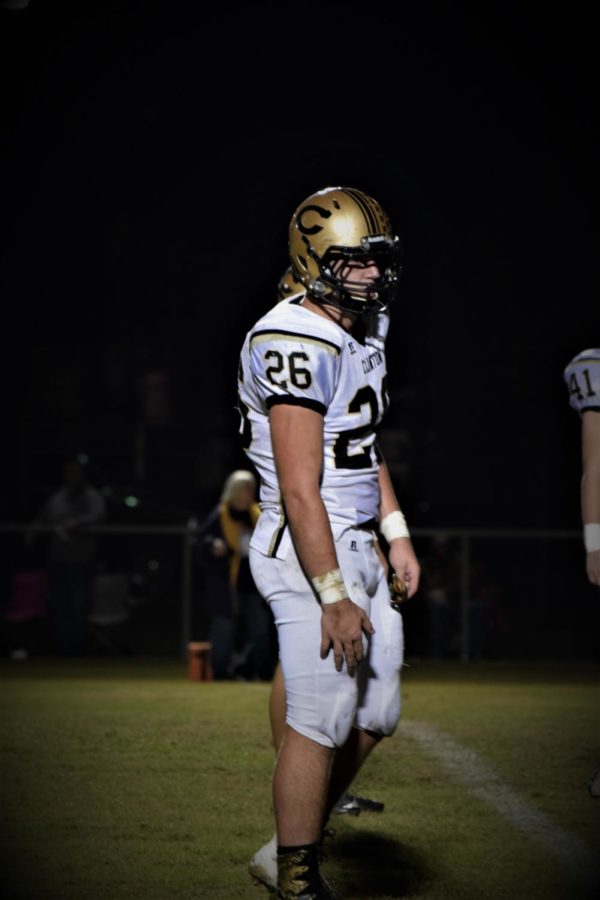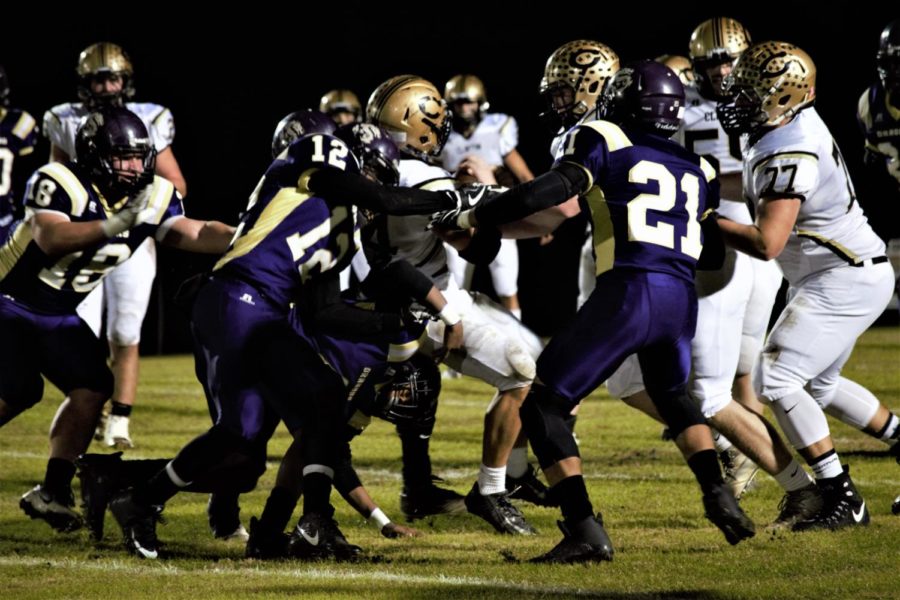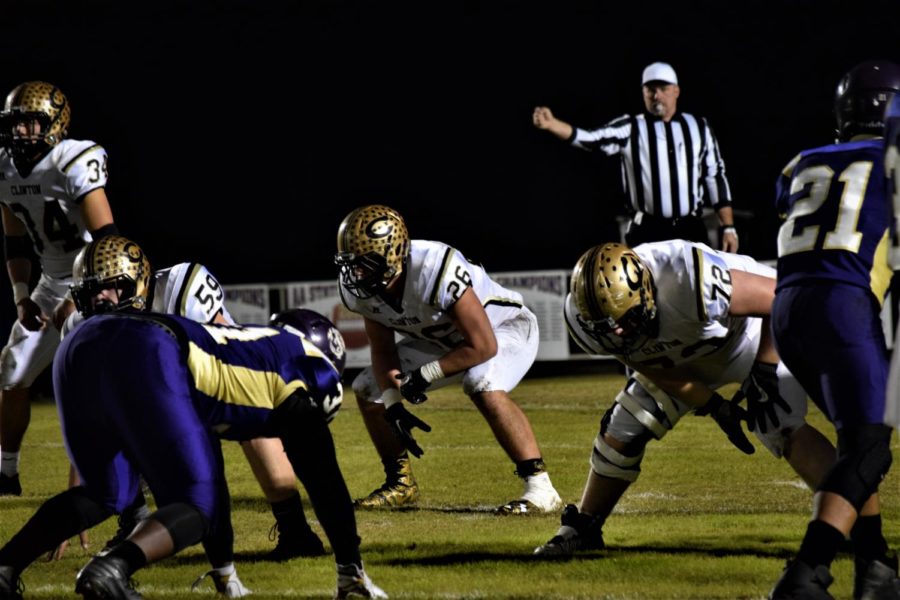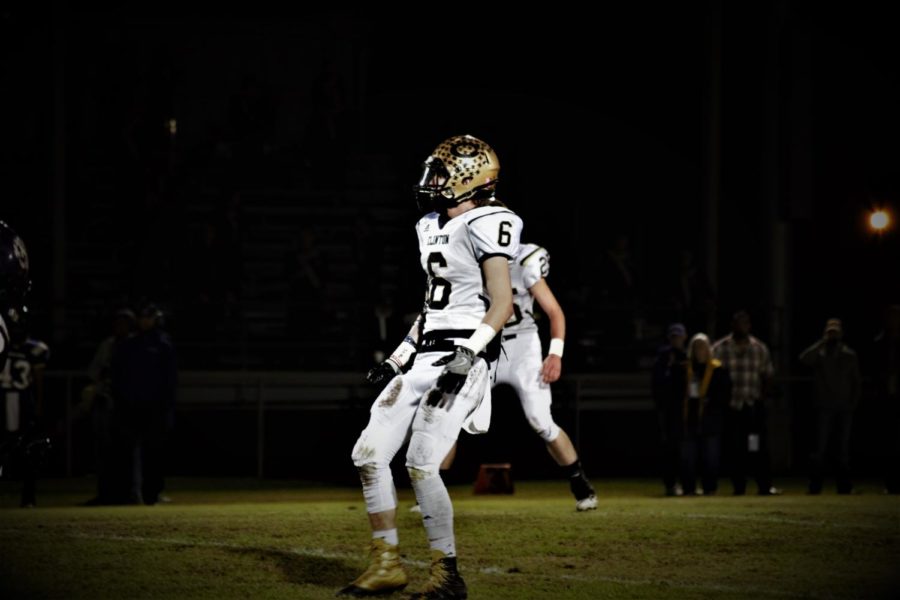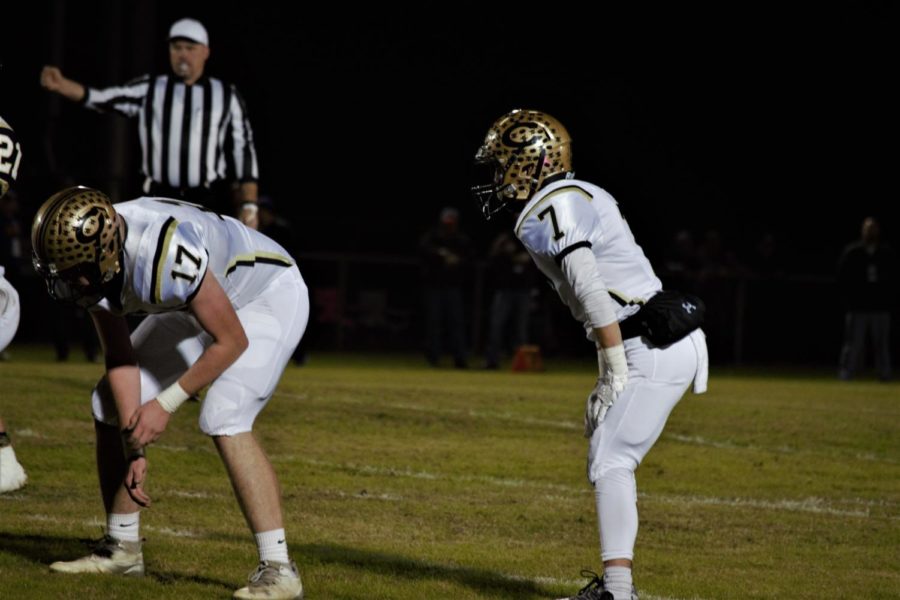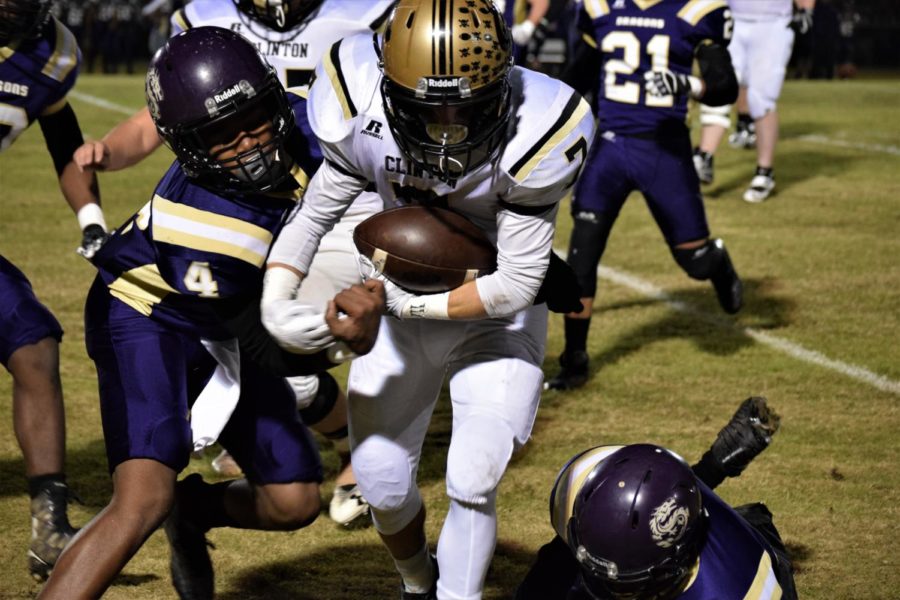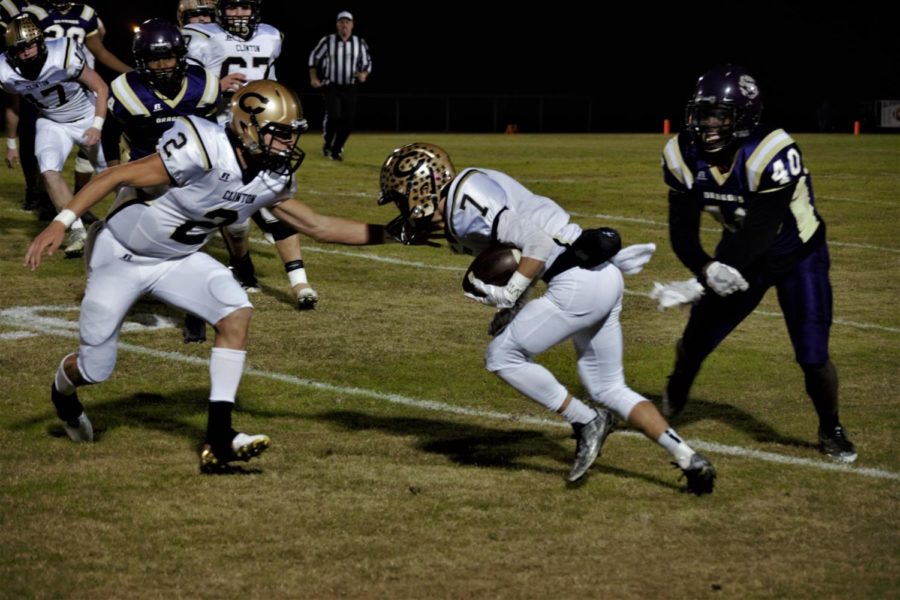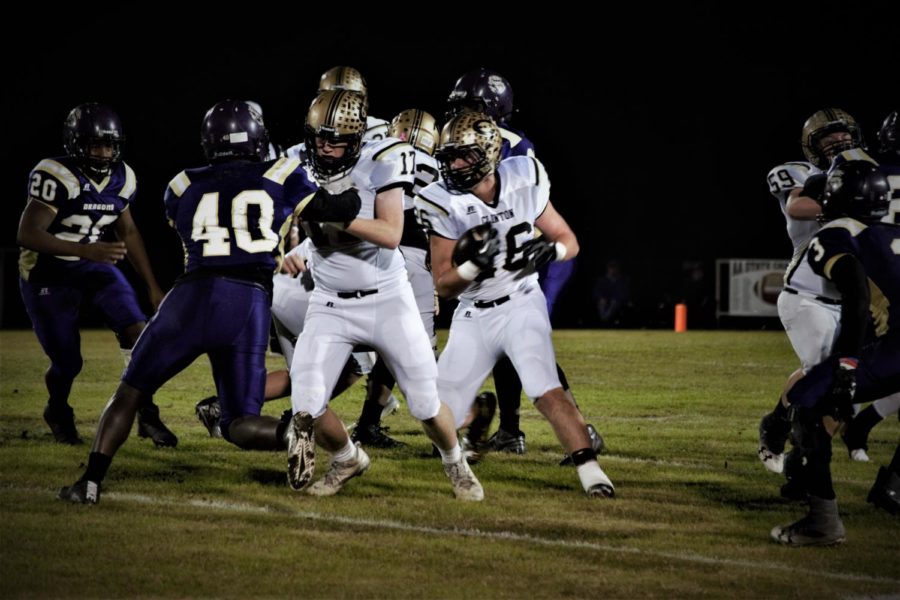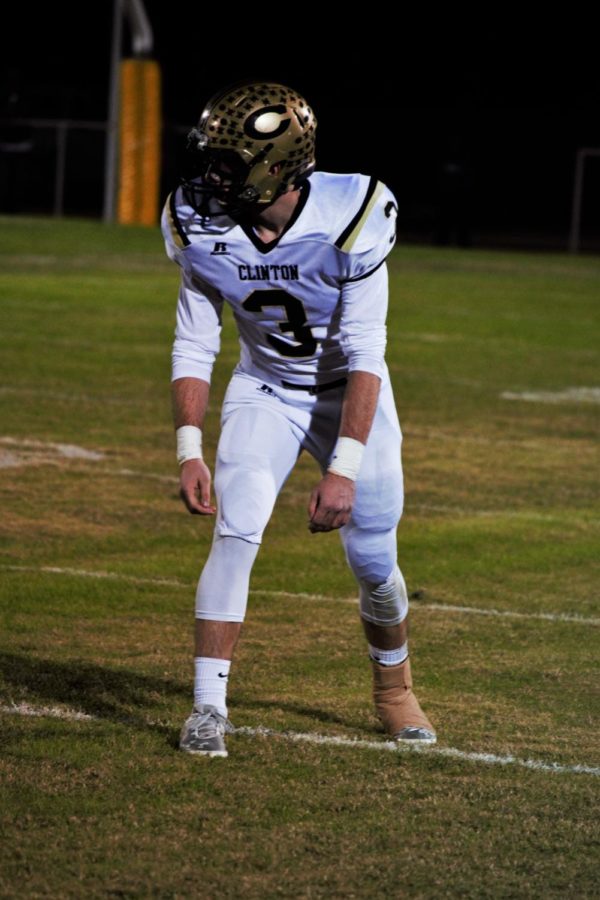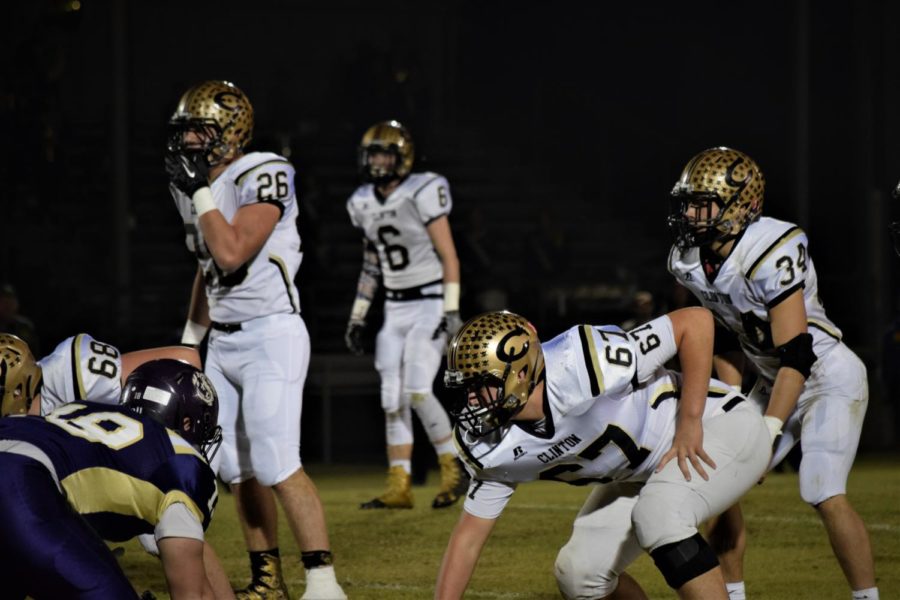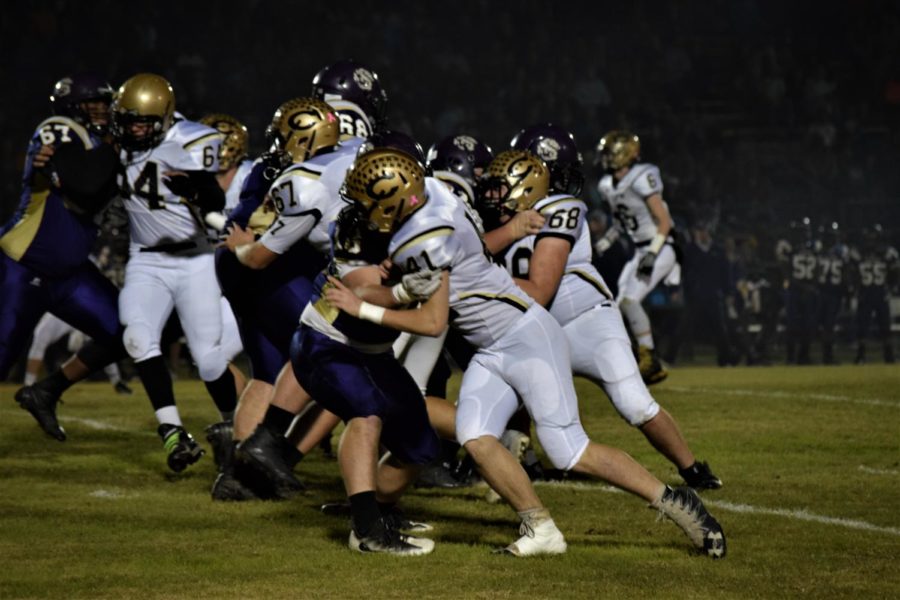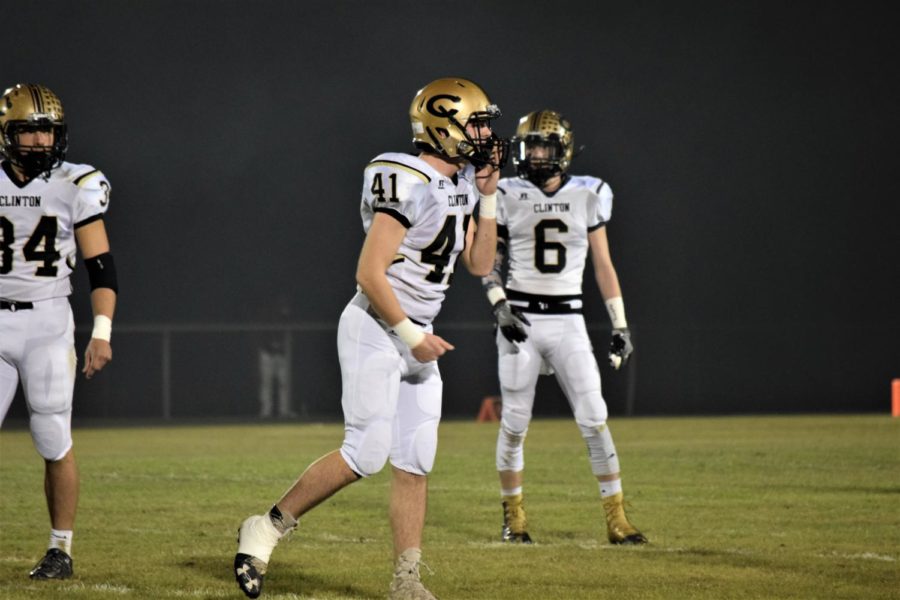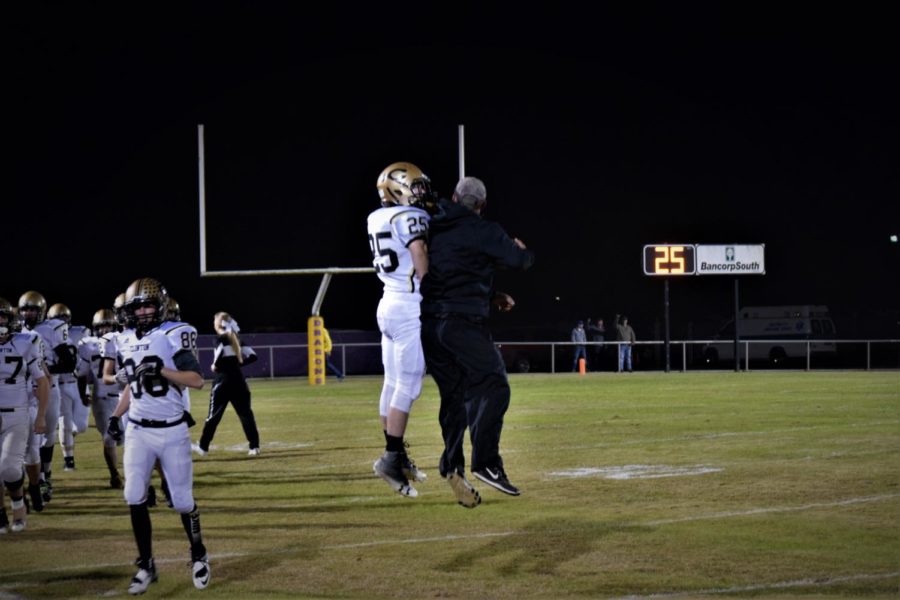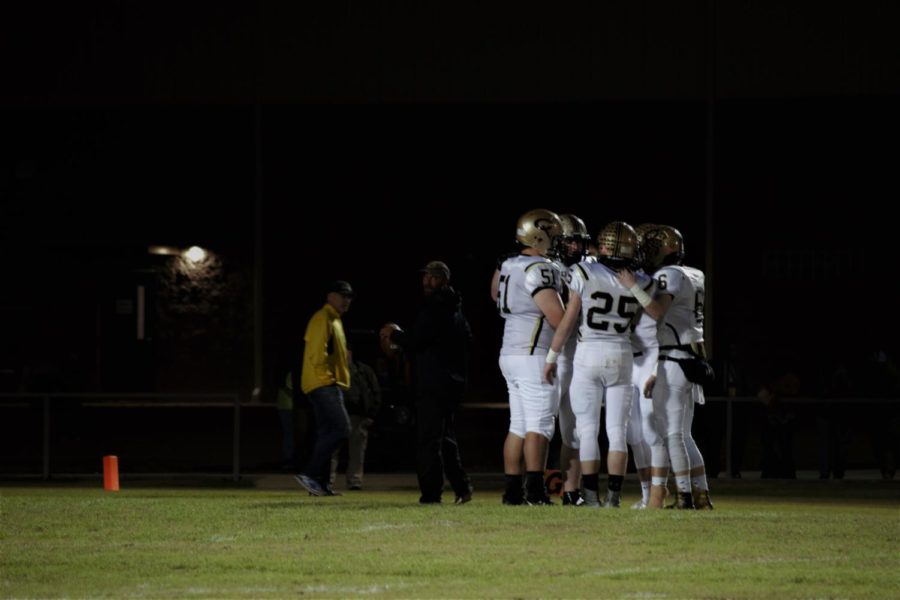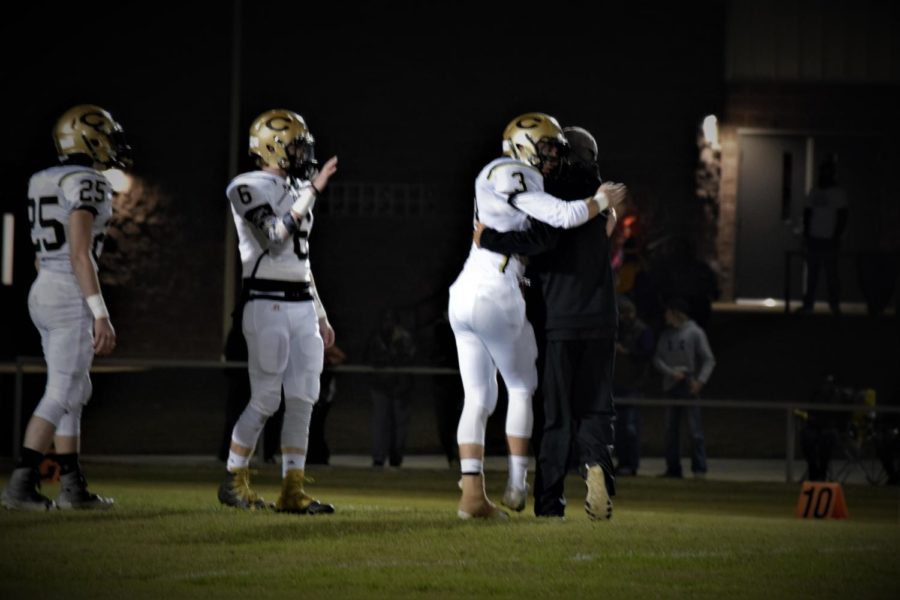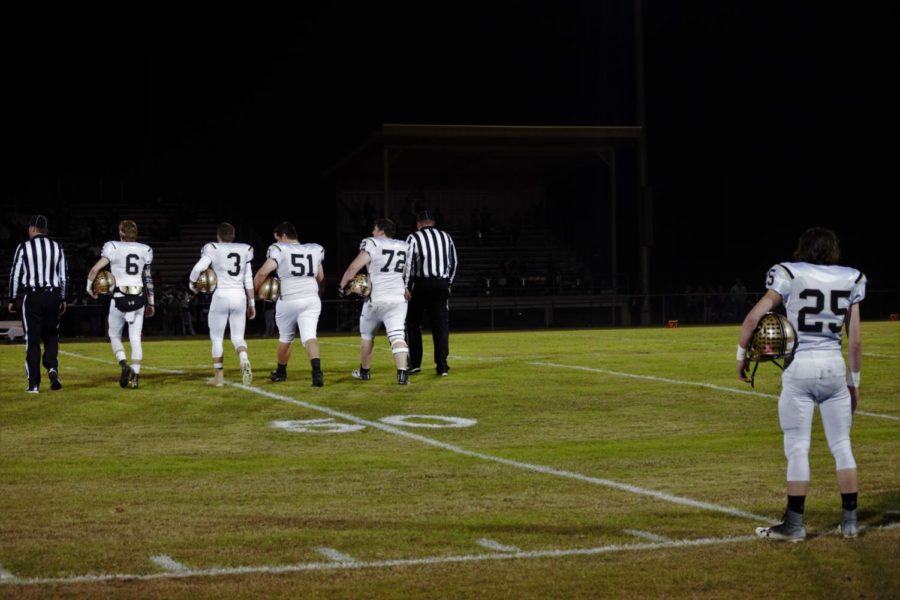 Sydney Brown