Clinton Remains Unbeaten Becomes Conference Champions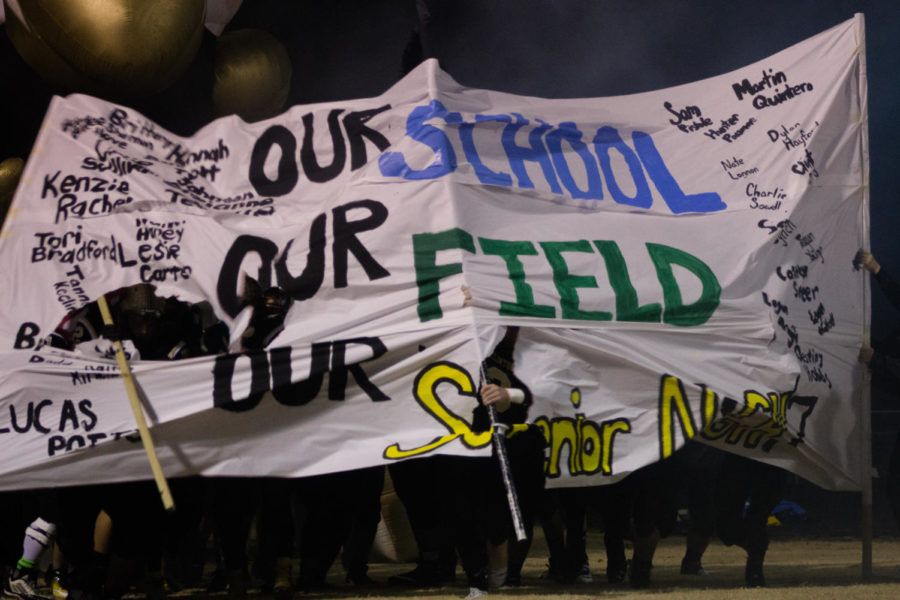 Kyler Hensley, Sports Editor
November 8, 2017
CLINTON, AR— I would like to start this article not in celebration of Clinton's first 10-0 start since 2008, or even by talking about how Clinton won conference outright for the first time since 2012. I want to start by honoring an outstanding player and leader, John Riley Hinchey.
The full back's season ended this Friday when he fell wrong on his shoulder and snapped his collarbone. The kid is tough, he didn't lay on the ground and cry…. he got back up, and on the next play he ran into the endzone from 14 yards out. Then he walked off the field knowing it was his last play of his sophomore season. John Riley finished the season as Clinton's leading rusher for the 2017 season with 589 yards and 8 touchdowns. Your presence on the field will be missed, we all wish you a speedy recovery and love you Jr.
On another note, HOW BOUT THEM JACKETS! Clinton ran the table and are undisputed, uncontested conference champs. Going into Friday night, everyone knew the stakes, win and you're only the 3rd team in Clinton history to go undefeated through the regular season and you secure home field advantage for the first two weeks of playoff football. Lose and well, losing wasn't an option.
Friday night wasn't just special because of what hung in the balance of it, it was also special because friday night was senior night. Our football team has 5 seniors, Charlie Sowell, Dylan Hayford, Nate Lonnon, Hunter Passmore, and Clint Bagley.
Clinton accustomed to lopsided conference wins, led by only two touchdowns at half. Coming out of the locker room up 21-6, Clinton pushed the throttle down and pulled away in the third after Jonathan Carter broke loose and dashed into the end zone for a 53 yard touchdown run.
Caleb Bowman rushed 7 times for 57 yards and had 3 hard earned touchdowns. Caleb finished the regular season with 7 rushing touchdowns on 32 carries. His play in last Friday night's matchup against conference foe Mountain View earned him Van Buren County Farm Bureau Player of the Game.
Kicker Matthew Gonzales had a career high night Friday night when he made all 6 of his extra point attempts finishing the night 6/6 on pat's. His golden leg earned him Clinton's First Arkansas Bank and Trust Player of the Game. This was his first time this year to earn this honor.
Weston Amos ended his last regular season game as a sophomore on a strong note as he had 60 yards passing on 3 of 5 attempts. He also kept the ball himself 8 times covered 41 yards in those attempts. He finished his regular season with 781 passing yards. He completed 48 of 80 passing attempts for 9 touchdowns.
Junior linebackers Bowman and Davidson led the Jackets defensively, Bowman had 8 total tackles and Davidson followed with a tally of 6. Three seniors followed them in leading the team, Nate Lonnon was in on 5 tackles, and  Charlie Sowell and Clint Bagley helped by dragging down 4 defenders.
A big return this week was junior linebacker Mason Dowell as he comes back just in time for Clinton's run at a state title.
A Final Note- The Jackets secured home field advantage for at least the first two rounds of the state tournament Friday night when they beat Mountain View 42-22. Clinton advances to play Fouke this Friday night in the first round of the Class 3A state football playoffs. The student section theme is "light up the night' so where black, and glow sticks and all other supplies will be provided at the game!