CHS Dominates CAC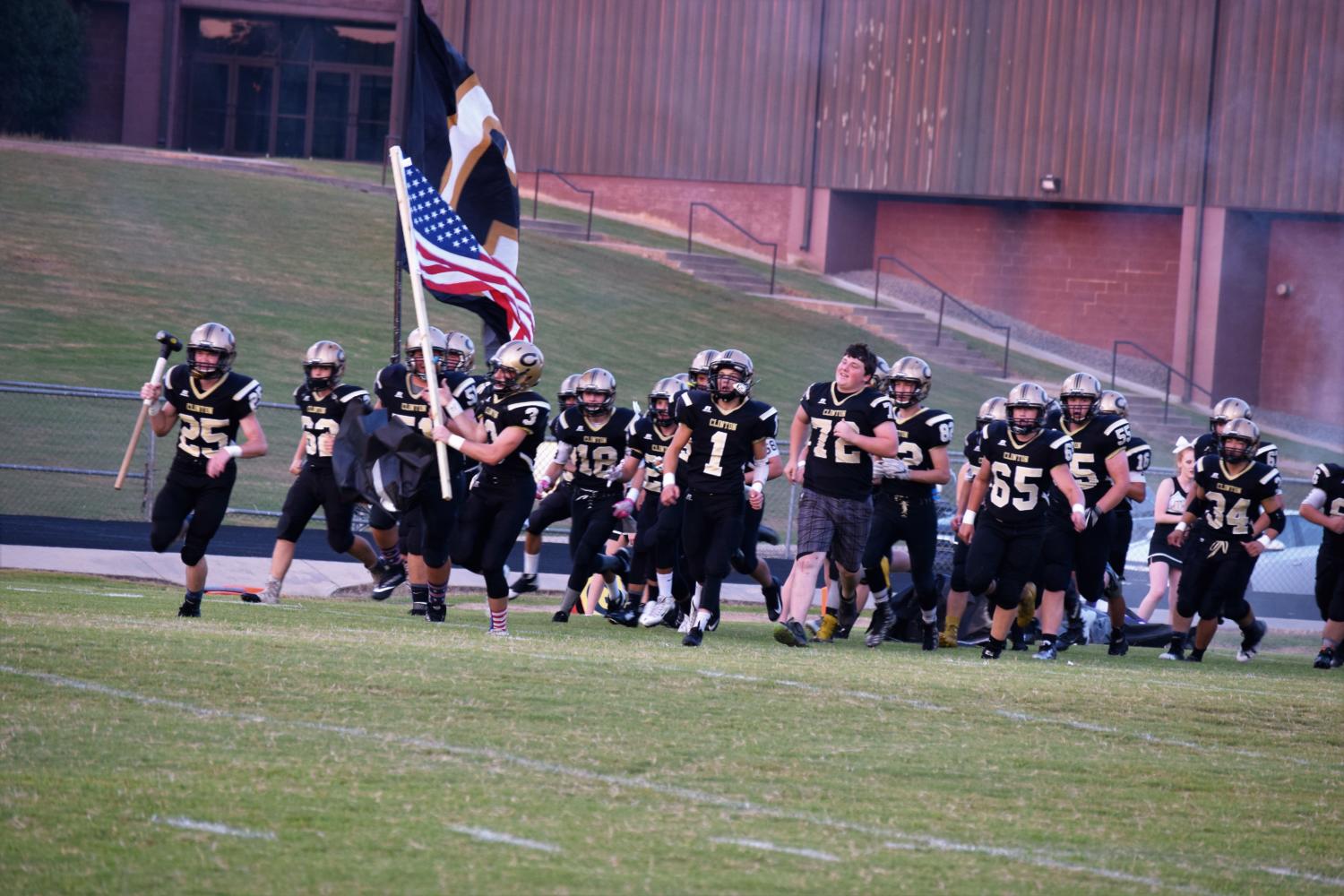 Kyler Hensley, Sports Editor
September 20, 2017
CLINTON, Arkansas— No. 6  in 3A on Hooten's.com, Clinton Yellowjackets, bullied lackluster opponent CAC all over the field on Friday night. For 48 minutes the Jackets dominated the field of play in their home opener as they pitched their second straight shutout.
Weston Amos completed 5-10 passing for 47 yards and a touchdown, while rushing for 79 yards on 9 attempts, as the dual threat QB seemed too much for the 4A non-conference opponent. Amos earned First Arkansas Bank and Trust player of the game as he paced the Jackets in the 35-0 blowout.
From the opening kick the Jackets were dialed in, as Charlie Sowell broke a 61 yard touchdown run on the second play of the game and the Jackets never looked back. Clinton (3-0) put the game away late in the second quarter after Junior running back, Sky Davidson sprinted into the end zone to push the Jackets lead to 3 touchdowns with two minutes left in the half. For his defensive and offensive presence Sky Davidson was named Farm Bureau Player of the Game.  Sky had 4 assisted tackles, 6 carries for 38 yards, 1 touchdown, and 2 2 point conversions.
Two more touchdowns late in the game by Nate Lonnon and John Riley Hinchey, and an interception by sophomore Kadence Sowell sent the Mustangs packing as they move to 0-3 on the year. The Jackets head into conference play this Friday night at Jim Tumbleson field against the high scoring offensive attack by Greenland. Greenland scored 77 against 4A opponent Gentry as they won the shootout 76-71. Something has to give this Friday night, and I have a feeling it's not going to be the Jackets D.