Back to Back Battle of the Little Red Champions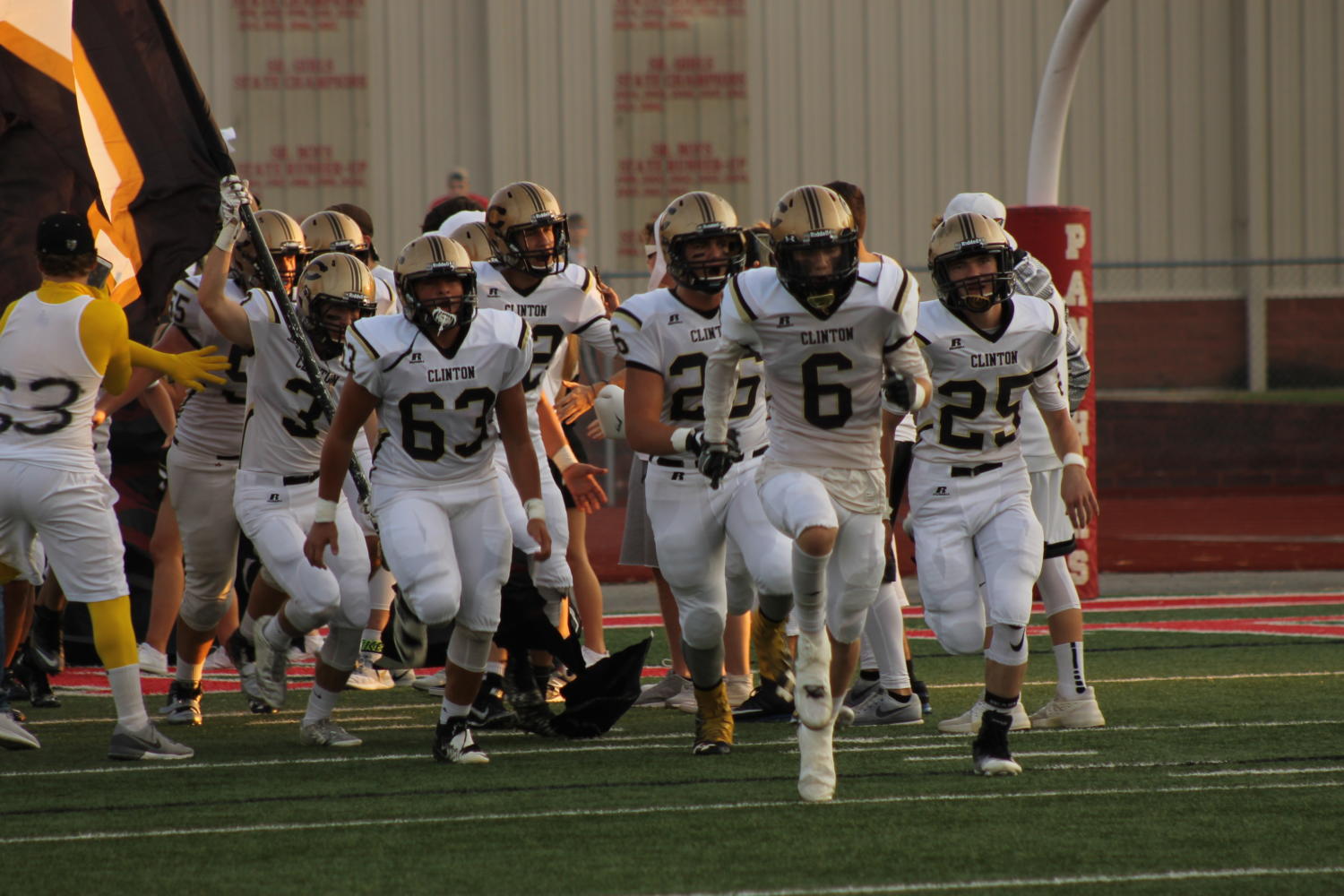 Kyler Hensley, Sports Editor
September 5, 2017
Sophomore John Riley Hinchey made it clear last Friday night that he wasn't at the game to make friends. The fullback rushed 11 times for 42 yards, but made his mark by blowing up some of the now 0-1 Heber Spring Panther players on several different key plays.
During the first quarter the Panther's offense was firing on all cylinders, but after some small adjustments, Senior Charlie Sowell and Junior Sky Davidson helped the strong Jacket defense to change the game. Sowell played his part with 2 interceptions, while Davidson contributed with 7 total tackles and 2 for a loss.
Clinton seemed less than impressive during the opening minutes of the game, playing very sluggish and penalty prone, they fell behind 10-0. With no momentum and a silent crowd, QB1 sophomore Weston Amos put the Yellowjackets on his back and lit the hive on fire when he escaped the paws of the Panther's defense and scrambled 41 yards on a long 3rd and 19 play.
The Jackets then exploded on a 28-0 run. During this run  junior fullback Caleb Bowman got the job done inside the 5 yard line, with three rushing touchdowns. He carried the ball 9 times for 47 yards Friday night. Weston Amos connected with senior Nate Lonnon 3 times which led all receivers for the Jackets and totaled 27 yards.
Heber managed to score late in the game, but it was to little too late, as the Jackets won 28-17.This win gave them back to back wins against their rivals, and secured the battle of the Little Red trophy stay on their home turf for at least another year. The Jackets travel to Berryville this weekend to take on the Bobcats in a non conference game.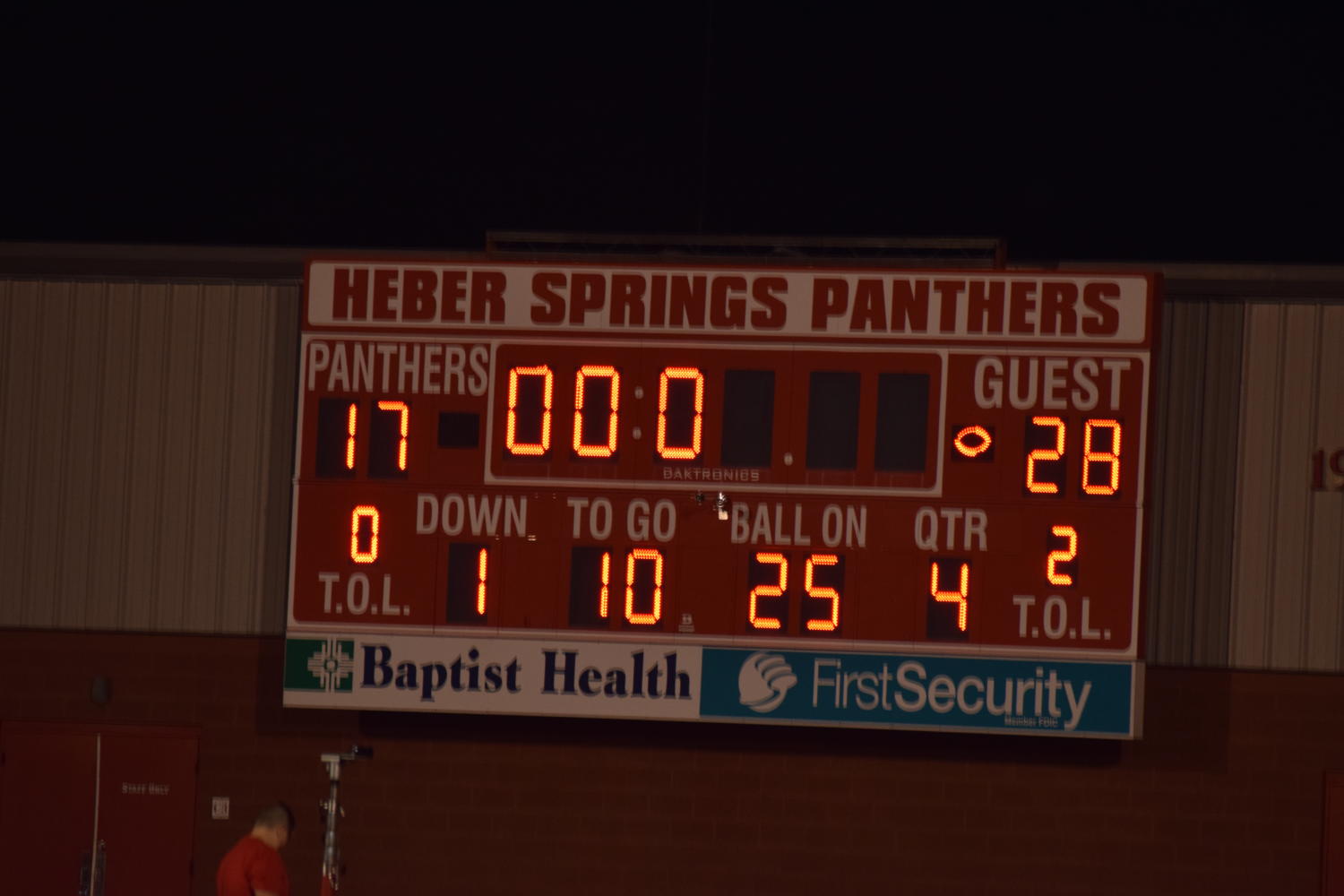 Sydney Brown