2019 Football Season Wrap-Up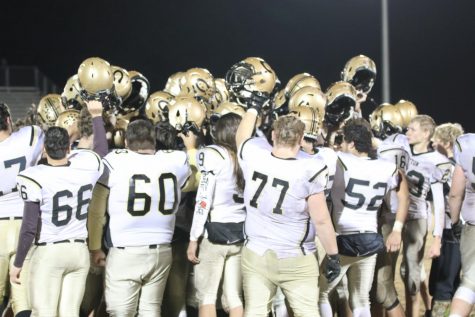 Friday night lights in Clinton are some of the biggest nights of the school year. Fans gather in the stands as they anticipate the results of the game. Some games are more intense and lively than others. The intensiveness and liveliness not only comes from the players and coaches but from the fans as well. From filling the student section at home games to driving three hours away to be able to witness such powerful plays as well as emotions, it is obvious how much love and support these fans give. This year for the Yellowjackets was no doubt one for the books.
The senior class of 2020 currently holds the record for winning the most games and for having the best high school football seasons. You might say that they are the "winningest" class in Clinton High School history. Making it to the state playoffs every year, this year's senior class had an amazing season. The boys ended the season in Camden at Harmony Grove High School after playing a remarkable and emotional game with the total games wins to losses were 11-2. The juniors this year have big shoes to fill as they will be leading the team next year since they must bid farewell to their brothers. Tears were shed before and after the last game of the season ended, but nobody will understand as much as the football team about the epic highs and lows as well as the brotherhood formed of high school football. Congratulations to this year's football team for an absolutely amazing season!