Senior Day 2019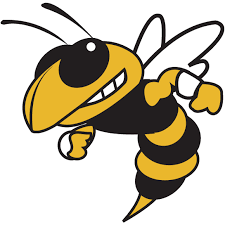 The annual Fall sports senior night for Clinton High School will be held this Friday night at historic Jim
Tumlinson Field. Fall sports to be recognized include golf, tennis, volleyball, and football. Senior Spirit
squad members, cheerleading and dance, as well as senior band members, will be recognized. The
event for both the student participants and their parents will begin at 6:30 before the Yellowjackets' final
regular-season football game of the year.
The 3-time conference champion Clinton Football team comes into Friday nights game with Mt. View with
an 8-1 record. The Yellow Jackets are ranked number 9 in the state by Hootens Arkansas Football. The
Jackets have qualified for the Playoffs for the 4th season in a row a school record. The Jackets are 39-
6 since 2016, and have won 22 of their last 23 conference games. Included in this stretch, Clinton had a
26 game regular season winning streak and have currently won 18 regular season road games in a row.
With a win on Friday night, the Yellow Jacket senior class will become the winningest class in school
history with their 32nd win. The 2019 Jacket football team includes 12 outstanding seniors who have
helped to set a high standard for Yellow Jacket Football.