CHS to Celebrate 80th Homecoming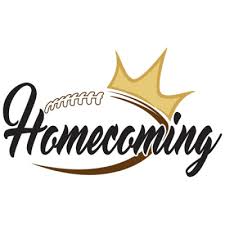 Mike Hawley, Guest Writer
October 23, 2019
Hang on for a minute...we're trying to find some more stories you might like.
Clinton High School to Celebrate 80th Homecoming Friday
Clinton High School, the Clinton Yellowjacket Booster Club, and the Clinton Rotary Club will present the 2019 Homecoming on Friday.  The 2019 Homecoming will mark the 80th anniversary of homecoming at Clinton High School dating back to 1939. In honor of the 80th anniversary the Clinton Booster Club will honor all the past homecoming Queens.
The theme for this year is Home Sweet Homecoming with events scheduled Tuesday thru Friday.  Students and teachers will dress according to each days theme. Tuesday is "dress in red", Wednesday "tacky tourist", Thursday "cowboy/cowgirl, and Friday "black and gold."  Friday will feature the annual Pep Rally at Yellowjacket Arena starting at 12:45 followed by the Homecoming Parade at 2:45. The parade will begin at Yellowjacket Arena and will wind its way thru downtown Clinton and the Court Square.  Homecoming festivities Friday night will begin at 6:30 with the introduction of the Queen and her Court. The annual homecoming football game will follow at 7:00 as the 6-1 and 9th ranked Yellowjackets take on the Rosebud Ramblers at Jim Tumlison Field.
In honor of the 80th anniversary of homecoming the Booster Club will honor all former Clinton Homecoming Queens.  A special Float will be provided for the Queens for the parade as well as a special canopy at the pregame tailgate party that runs from 4:30 to 6:30 on the practice field.  The queens will be honored on the field at halftime.
1939 was an important year in the history of Clinton High School.  The School in 1939 was known as the Clinton Vocational Training School, one of only a handful of schools in the state to have that designation.  According to a Democrat article by Jimmy Duncan in 1985 the first football team, the naming of the mascot Yellowjackets, the first Yearbook, the Torch, and the very first Homecoming occured that year.
The first homecoming game was played on November 10th 1939.  The Yellowjackets would battle the Heber Springs Panthers to a 6-6 tie that day, a rivalry that exists to this day.  The game and the festivities were conducted in the downtown baseball park that was converted to a football field. The very first Homecoming Queen was Francis Lefler Long.  In 1943 and 1944 there was no football team or homecoming due to World War II. Yvonne Baker is the only two time homecoming queen reigning in 1952 and 1953. In the 1940s a Clinton student would also serve as the queen for the opposing team.  The Homecoming Parade has been a fixture of homecoming for years and at one time there was also a Junior High Homecoming. The current reigning Homecoming Queen is Gisselle Hernandez.