Clinton FFA State Success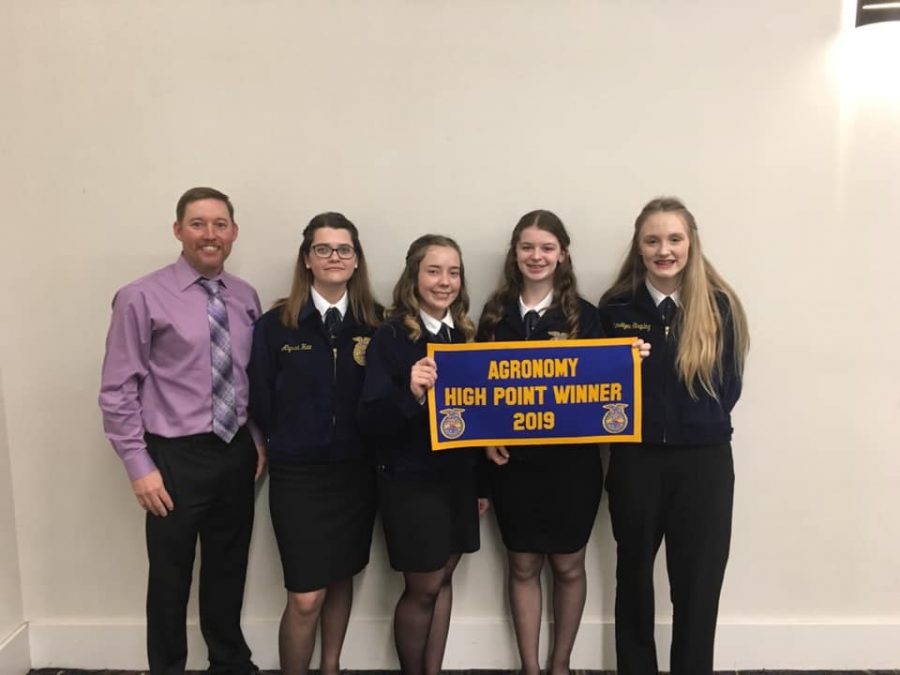 State CDE Competition was April 4-5, in Fayetteville. Clinton FFA had 10  state qualifying teams. Farm business management, floriculture, horse, nursery landscape, poultry and veterinary science teams all placed in the top 10 for each of their competitions. Clinton High School Agronomy Team and Land Team both advanced to Nationals! Mr. Kimes took the land team to Oklahoma this week to Nationals where they placed 36th out of over 100 teams. Agronomy will head out to Indianapolis, Indiana at the end of October. 
State Convention in late April brought more success to Clinton FFA.  Brooke Bradford won the State Farm Bureau Discussion Meet and the State Extemporaneous Speaking contest.  The CCM team won 3rd place in the State.  Bradford was recognized as an Arkansas World Food prize finalist and won the Arkansas FFA Talent Contest.