Lady Jacket Basketball Update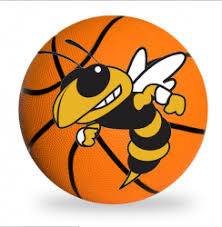 Hang on for a minute...we're trying to find some more stories you might like.
Clinton High School Senior Girls basketball is currently 3-5 in conference and 7-12 overall. The Jackets have had an up and down season highlighted by wins over Marshall and Marmaduke. The Lady Jackets have high hopes leading into the final stretch of the season as they have begun to play good the last few weeks. The senior girls are led by Junior starters Livie Dufrene and Aly Bramlett. Bramlett is averaging 16.4 points a game and had a season high 33 points against Perryville. While the Jackets' shooter, Livie Dufrene is averaging 8.0 points a game, with 12 made threes on the year. Seniors Shelbi Emberton and Summer Davidson have had huge impacts for the Jackets. As Emberton, the 6th man, is averaging 2.2 points a game and 2.4 rebounds per game, while Davidson a hustle player, is averaging over 5 rebounds a game.  Good Luck Lady Jackets!