Clinton Defeats Strong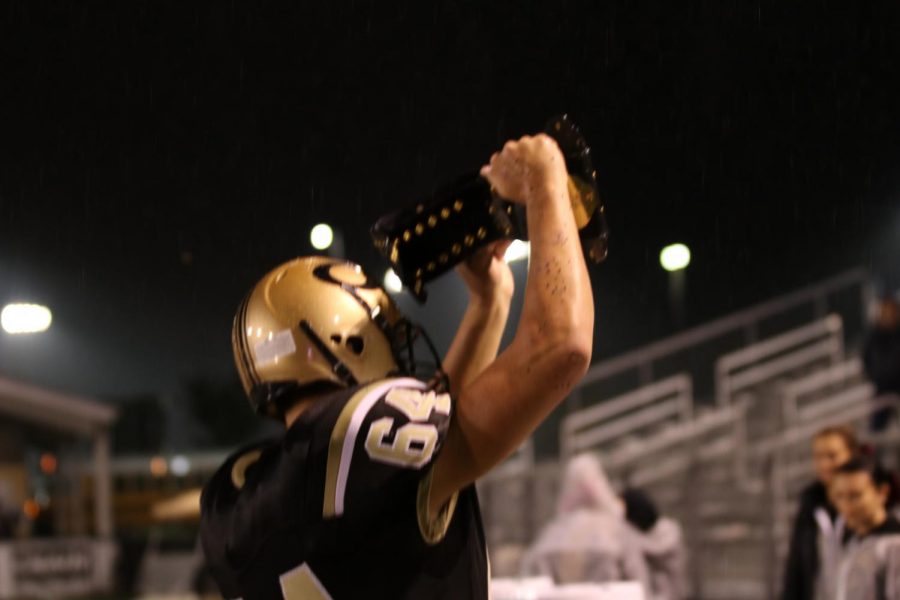 Kyler Hensley, Editor and Writer
October 25, 2018
Weeks 7 and 8 brought out some new stars for Clinton High School, as Seniors Ryley McDonald and Travis Williams earned Farm Bureau players of the week.
Clinton jumped out to an early lead in both games and ended up rolling their opponents. They beat Yellville 43-6 on Homecoming, and then proceeded to shut out Strong 36-0 the following week.
Both teams were dominated at the line of scrimmage by the Yellowjackets, and senior All-State Sky Davidson stated, "These games are good to get a variety of players some reps, it also allows the starters some much needed rest in a grueling season."
Junior cheerleader Lauren Wells stated, "I really enjoy watching these guys on Friday nights, it's cool to see them bring our town together to root them on. This team means a lot to our town."
Clinton plays Marshall this coming Friday night at Jim Tumlison Field for Senior Night. Senior night festivities will start at 6:15, and the game will kick off at 7 p.m. This will be Clinton's Senior night, but unless an unexpected loss slips them up, they will have home field advantage for the playoffs.
Hudl Highlights