Summer Sports Update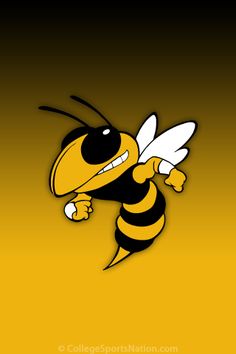 Students all around the country look forward to Summer break. Summer break is a time to relax, hang out with friends, and reenergize for the next school year. For Clinton High School athletes it was a time to improve. Champions are made by working when others are not willing to. By going the extra mile, and that was exactly what Clinton High School Athletes did this summer.
Last summer there was a whisper about Clinton High School football, and what they could be, but this summer there has been a roar. Clinton is coming off the best season in school history, where they went 12-1 losing in the quarterfinals of the class 3a state tournament. But the Jackets look for more than just competing for a title this year. They want ONE. They return 18 starters including all state RB/LB Sky Davidson, and all state FB/LB Caleb Bowman. RB/LB Sky Davidson said, "Coming so close last year to winning it all, and losing really hurt, this is the last time around for me and the rest of the seniors… and coming up short isn't an option for us." Other key returning players to the jackets are All Sophomore team QB; Weston Amos, OL Kelly Collins, and DL Cort Bagley. New additions to this year's roster include seniors RB Travis Williams, and FS Ryley McDonald. This summer Clinton hosted the first ever 7-7 Cowboy Classic here in Clinton, where they won it with flying colors. A host of jackets also visited many college camps/ exposure events this summer to get their name out on the college level. On one last note the jackets will be moving conferences this year where they will be competing in the 2-3A, play football power houses such as Harding Academy.
This summer Cheer & Dance hosted a home camp with NCA instructors. They were working hard to improve boosting the competitive spirit of the Clinton fans and for them to get more into the game. Cheer has Practiced 3 days a week, and has prepared performances and student section themes. They also have been getting  ready for football and basketball season. Cheer Coach Rains said, "The cheerleaders are very excited about cheering the boys on for all their victories this season we have spent all summer getting pumped for games and pep rallies and showing as much support as we can, we love the school and we love this team, and we can't wait to get this season started." Also we would like to welcome the new assistant  dance coach Ms. Williams!
Tennis is already kicking their season off early this school year, with the huge win over Heber Springs.  They had 20 practices during the summer and team members were required to make 10 of them. They also had parent meetings this summer.They practiced at Clinton and Fairfield Bay. They had practice matches against other teams and each other, many drills, and also learned the game better. 7 of the  tennis team members went to UCA for a week long camp funded by the Clinton Booster Club. Ms. Johnson said, "I have a team full of outstanding student athletes dedicated to the sport, playing to their best ability, and learning how to win or lose as champions."
Golf hosted a tournament this summer and placed 5th overall as a team. Kragen Bradley placed 3rd overall.
CHS senior high volleyball went to Greenbrier this summer doing very well at their camp.  They also have received a new assistant coach along with the new head Coach Cooper. Coach Cooper was interviewed with many different points. We asked, " What are you expecting this year?" Coach Cooper said, " We are hoping for a good season, we have a lot of good experience coming back [on the roster]" The upperclassmen leaders he mentioned are Sr. Gabby Helton, and  Jr.'s Kendyl Breedlove, Courtney Webb, Danielle Teague, Priscilla Martinez, Destanee Biggs, and Kelsey Payne.
Cross Country has been working hard and is looking forward to a new season with a new coach. Coach Wilson.