Yellowjackets Fall in District Finals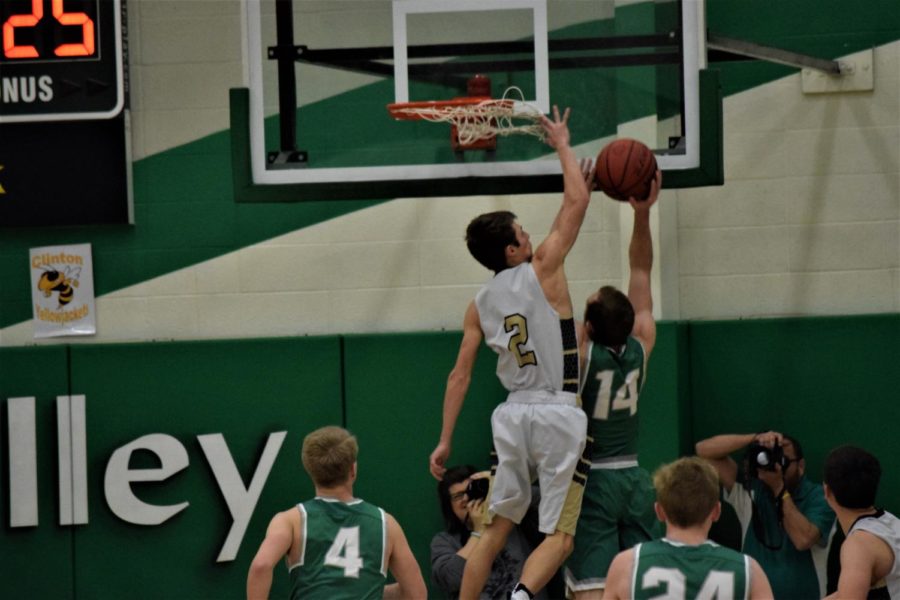 Kyler Hensley, Sports Editor
February 21, 2018
Your Clinton YellowJacket boys basketball couldn't come back from their slow, sluggish start in a hostile environment of the tradition rich Valley Springs Tigers Saturday night. As they suffered a loss 55-47 in the district finals to the lesser opponent.
Clinton was down by as many as 18 in the first half, then cut the lead to 12 at half, but could never get over the hump. With just a few minutes left in the fourth quarter Clinton cut the deficit to 1, but that is as close as they would get.  
The Jackets made it to the finals by defeating Green Forest 75-43, and then Marshall by 19, 67-48 earlier in the tournament.
After the disappointing loss to Valley Springs, Clinton has earned the second seed heading into the regional tournament in Melbourne.
One win in regionals will extend the Jackets' season another week, and advance them to the state tournament. They play Rivercrest Thursday at 5:30, after Rivercrest won the consolation game in their district tournament and came out the 3 seed.
Clinton lost first round of the state tournament last year, and is hoping  to get back to the big dance with a win Thursday. With high hopes, they head to the court with their season on the line.