Clinton Welcomes New Staff
Hang on for a minute...we're trying to find some more stories you might like.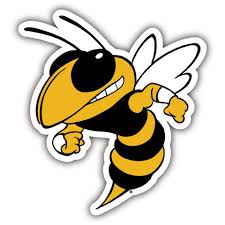 For the 2019-2020 school year, Clinton School District is welcoming their new staff with open arms. The entire Clinton school district is happy to welcome our new superintendent, Jay Chalk. The Clinton Preschool has one new hire this year, Ashley Biggs, who has been hired as a Paraprofessional. The elementary school has three new staff members that they want to proudly introduce. Miranda Widener, who has been employed in the school district in the previous years, has begun working in Special Education of grades K-5. Erin Fletcher is a new staff member and has started to teach the third grade. Sarah Boling is also a new staff member for the Clinton Elementary School, and is beginning her career at Clinton Elementary in being a fifth grade teacher. The Clinton Junior High doesn't have any new staff members this year, although, Coach Biggs moved over to the Junior High to help with the mentoring schedule and to teach physical education. Stan Smith came from the elementary teaching 6th grade Science. Clinton High School has welcomed two new staff members. Tim Smith is welcomed as the new principal, while Caitlyn Crissler is the new art and photography teacher.