District Statement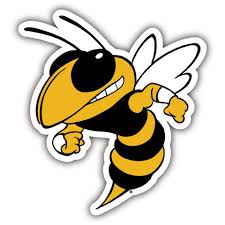 Hang on for a minute...we're trying to find some more stories you might like.
Dear Clinton School District family,
This is an updated informational message only. As stated in the Van Buren County Sheriff's Office earlier message, we have been made aware of the threat on social media referencing a school shooting in Arkansas to take place on Thursday, August 29th.
Again, this was a general message and did not specify the Clinton School District in any way, however we will continue working with local and state law enforcement on the matter.
Student and staff safety will always be our highest priority. We will continue to work in collaboration with the Sheriff's Office and Arkansas State Police to monitor and post any updates to our website.  Please find below the latest message from the Arkansas State Police.  Thank you!  Jay
Jay Chalk
Superintendent
Clinton School District
STATE POLICE STATEMENT
ON SOCIAL MEDIA POSTINGS
RELATED TO SCHOOL THREAT
The Arkansas State Police has been in close contact in recent days with the Federal Bureau of Investigation attempting to identify the source of an alleged threat of gun violence at an undisclosed Arkansas school reportedly planned for later this week.
At this time no corroborating evidence or useful details have been uncovered in regard to the information provided to the FBI.
In the event more specific or credible information is received; it will be shared with local law enforcement offices, state and local school officials, as well as Arkansas citizens.
The Arkansas State Police asks that if anyone has information about a threat of violence whether the site of the threat may be a school or other public place, please contact your nearest Arkansas State Police Office or local law enforcement agency.  A complete listing of state police offices can be found at https://asp.arkansas.gov/divisions/highway-patrol/<https://t.e2ma.net/click/7r6zqc/rzxx7c/7ranjj>
Arkansas State Police Public Affairs Office | 501-618-8232 | [email protected]<mailto:[email protected]>