Christmas in the Arts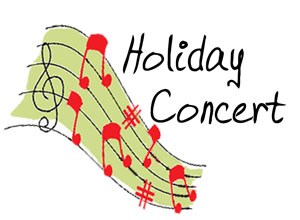 Hang on for a minute...we're trying to find some more stories you might like.
This year's holidays are filled with beautiful music and merry skits! Senior High Choir, Theater, and Band members are all doing something special for Christmas! Everyone will have their holiday cheer and ready to share it to everyone willing to listen!
The Junior and Senior High band is putting on their Annual Christmas concert! This event will be held in the Clinton School auditorium at 6 p.m., on Dec. 11. They will be playing beautiful Christmas classics.
Along with performing with the band, the Junior and High School choirs are singing the same night as the Clinton band. The choirs will be singing songs that will bring the joy of the season to Clinton. The concert will be at 6 pm on Dec. 11, in the Clinton auditorium. The night will be filled with jolly music making sure to put you in the festive spirit!
Before the concert starts, their will be a pre-show in the lobby. The Jazz Band and a few choir singers will be performing to entertain before the show. This year's concerts will be a blast! With both the band and the choir performing, it will be a holly, jolly Christmas Concert!