VBC Fair Winners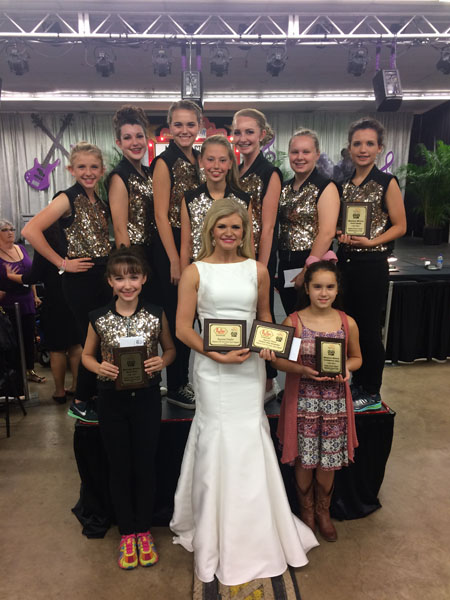 Rachel Dawson, Writer
November 4, 2016
Four Van Buren County Fair winners advanced to the finals of the Arkansas State Fair.
Tiffanie Hicks, Junior Instrumental Finalist. She performed a piano solo.
Abbie Bone, Junior Dance Solo Finalist. She is the daughter of Steve and Pam Bone, of Clinton. She performed a clogging dance solo titled, "Freestyle"
Junior Red River Cloggers, Sr. Dance Group Finalist, clogging to "Honey I'm Good"
Brooke Bradford, Junior Fair Queen Finalist, and Regional Interview Winner
Brooke was also named overall interview winner and 1st Runner-up at the finals of the State Fair winning over $650.00 in cash scholarships at the fair competitions. She is the daughter of Wayne and Lacy Bradford, of Shirley.  
Pictured are:
Front Row, left to right, Abbie Bone, Brooke Bradford, Tiffanie Hicks
Back Row, left to right, Reese McDonald, Abby Tharp, Emma Coward, Savannah Haines Carson Rackley, Mollie Leonard, and Cameron Jones.