7th Annual Clinton Down Syndrome Walk
Hang on for a minute...we're trying to find some more stories you might like.
The 7th Annual Clinton Down Syndrome Walk was held September 8th at the Clinton High School Arena.  The Clinton Down Syndrome Walk formerly known as the Buddy Walk was created by Randi Newland and a friend to bring awareness to Down Syndrome. This year's slogan was "New Name Same Tradition!"
When we asked Mrs. Newland what gave her the idea to start this event she said, "My friend and I started this fundraiser after we both had our children with Down Syndrome.  I met her after I had Weston. We wanted to do everything we could in our communities to raise awareness of Down Syndrome.  We want our kids and others with Down Syndrome to be accepted and loved. We wanted to encourage others to get to know individuals with Down Syndrome so they could see for themselves that they are more alike than different. The friend who started it with me moved to Michigan….so I quickly grabbed Darla McJunkins and she has helped me tremendously the last few years."
We also asked Mrs. Newland what the goals for this event were. She responded, "Our main goal is to raise awareness and help people understand what Down Syndrome is and what causes it.  Also we raise the funds and donate to other non profit organizations that help others with disabilities such as Arkansas Down Syndrome Association, National Down Syndrome Association, Van Buren County Special School, Ronald McDonald House, Arkansas Special Olympics, Clinton Public School Special Education Program, etc."
On the changing of the name from The Buddy Walk to The Down Syndrome Walk Mrs. Newland stated, "Our name has always been Clinton Buddy Walk. This year we created our own 501c3 status and renamed the walk Clinton Down Syndrome Walk."
We wanted to know if Mrs. Newland had any last remarks. She responded, " We just want to say thank you to the community for its outpouring support over the last 7 years.  When I started this walk I will be honest I was scared to death. I knew it would be a lot of work and I wasn't sure how the community would respond. It has been more than I could have ever imagined.  I feel like our community and our students do a great job helping out and supporting this cause, but most importantly they love and understand our children and that means more than anything!"
Thank you to Mrs. Randi Newland for answering some questions for us about the Clinton Down Syndrome Walk.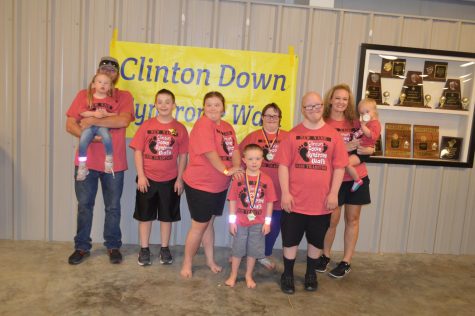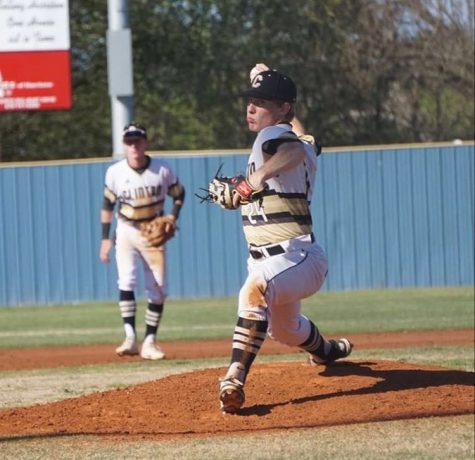 Aaron Hogue, Writer
Aaron Hogue
Class of 2019
Baseball, Tennis, Journalism, Beta