CHS Football Team Visits Devon Wooten
Hang on for a minute...we're trying to find some more stories you might like.
Friday the 24th there were several warriors in the the Little Rock Children's Hospital.  One warrior in particular stood out among them all, Devon Wooten. Some members of the Clinton High School football team made a surprise visit to Devon. The Jackets brought letters spreading love and positivity to Devon from FFA and other clubs from the school. With them the Jackets also brought a football signed by all the players and coaches and a huge card signed by all the players and coaches as well.
Devon entered the room of awaiting Yellowjackets along with his siblings and parents and was greeted with smiles and laughter. The courageous young man was extremely excited to read the overflowing amount of letters that awaited him on the table. The team huddled around him as he read several of the letters before the team presented him with the larger letter they had created. The team then presented him with the football with all of their signatures. Devon was very grateful and appreciative the whole visit. After several cherished moments Devon was then asked if the team could pray with him. Many players and other visitors prayed around Devon for several minutes. The visit was wrapped up with pictures and plenty of laughs and then it was time for the Yellowjackets to leave. Devon had received several visits that day including a visit from the Harding football team after the Yellowjackets had left.
Devon's family is taking donations as Devon continues to fight. Wristbands are being sold for $1 in the office and all proceeds will go to the Wooten family. The Yellowjackets are with you, Devon.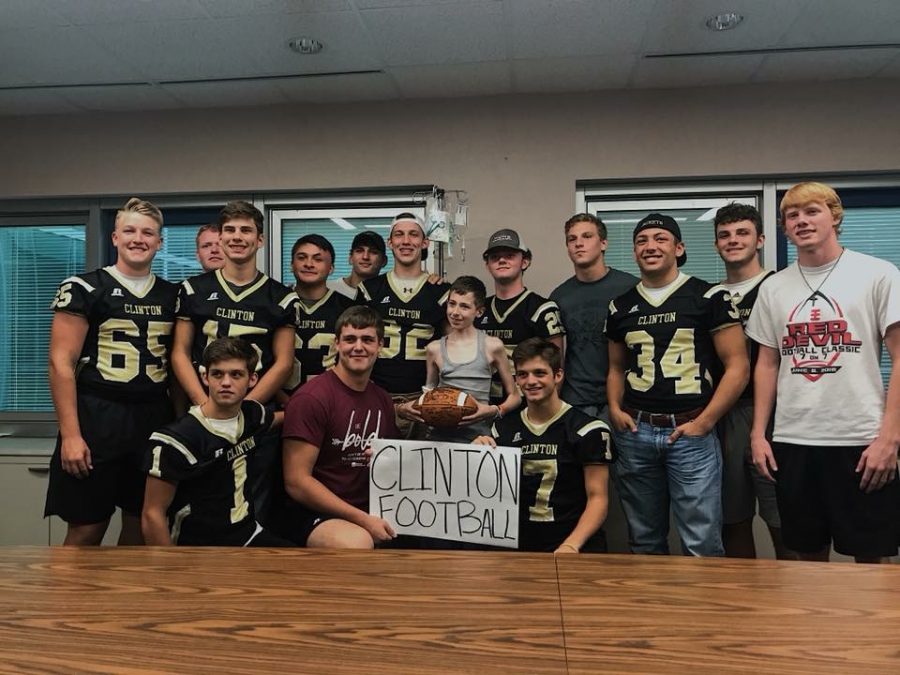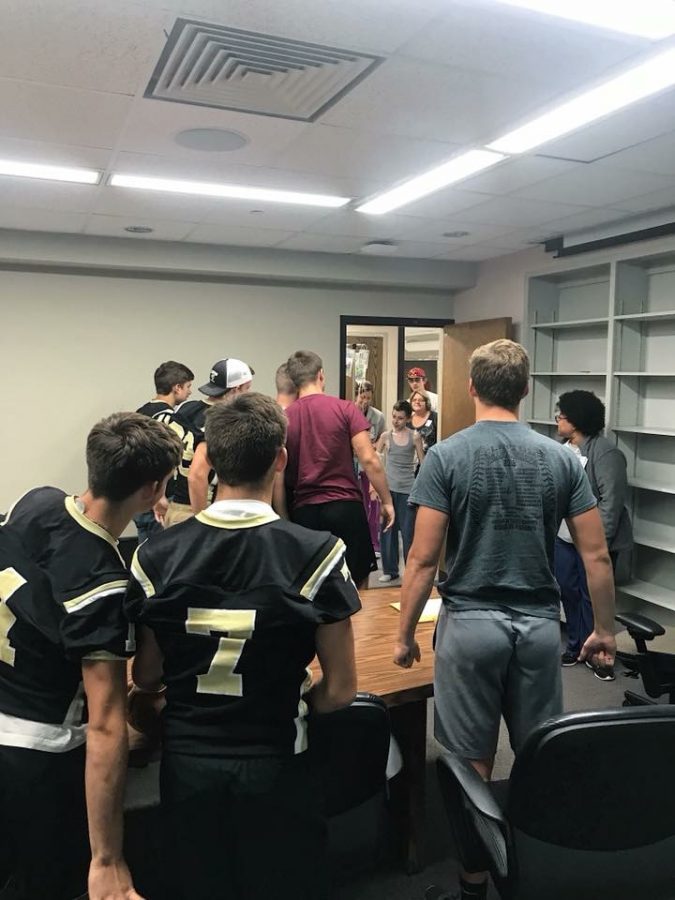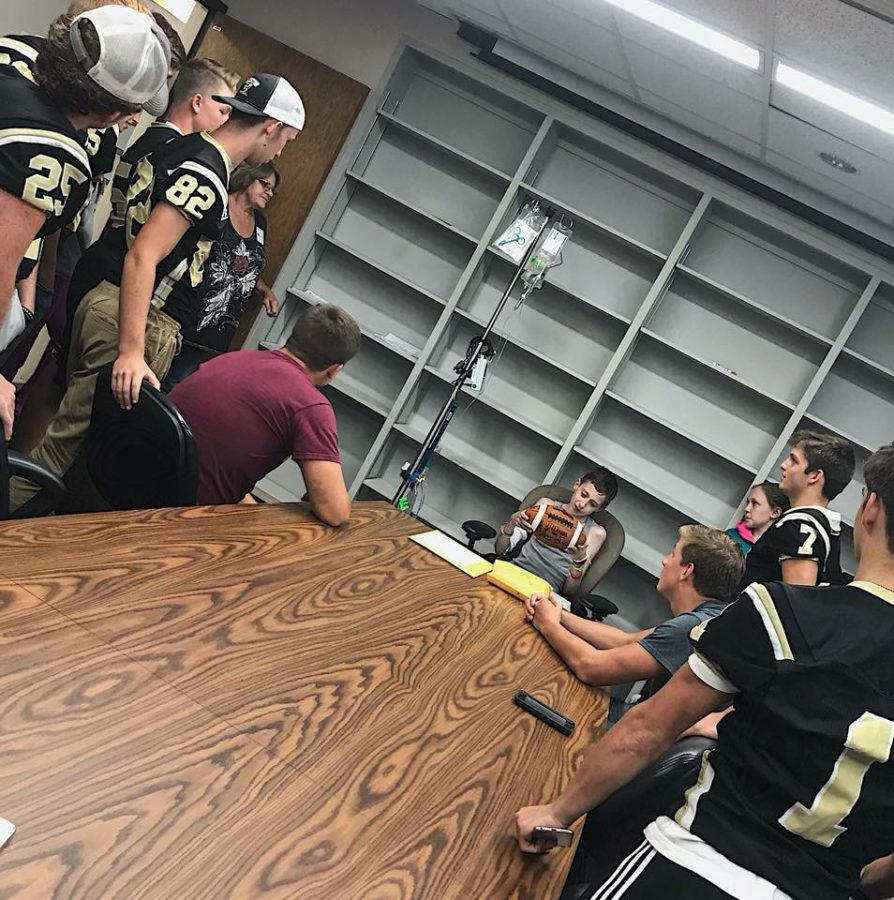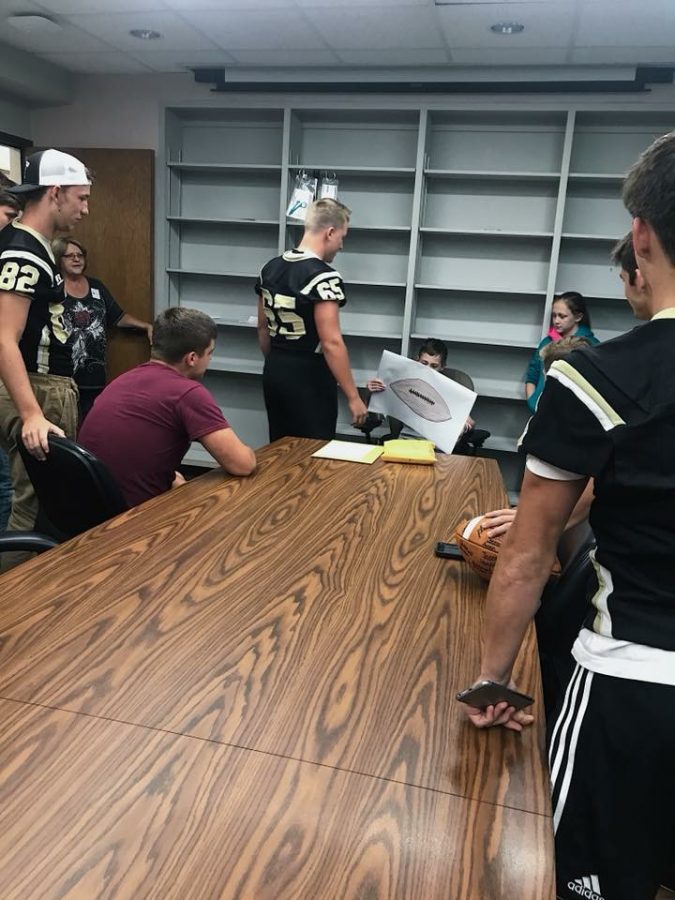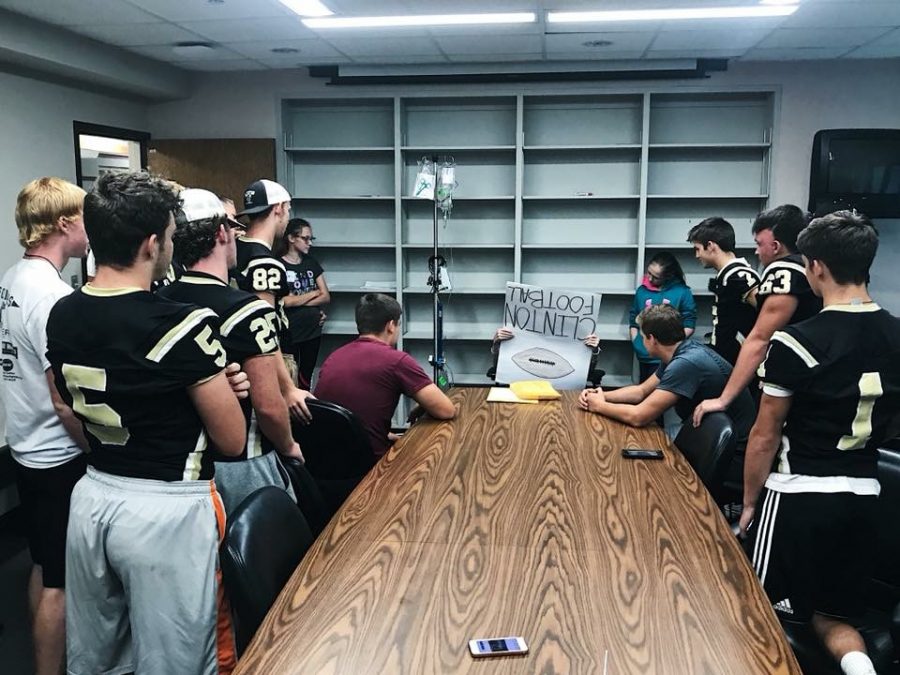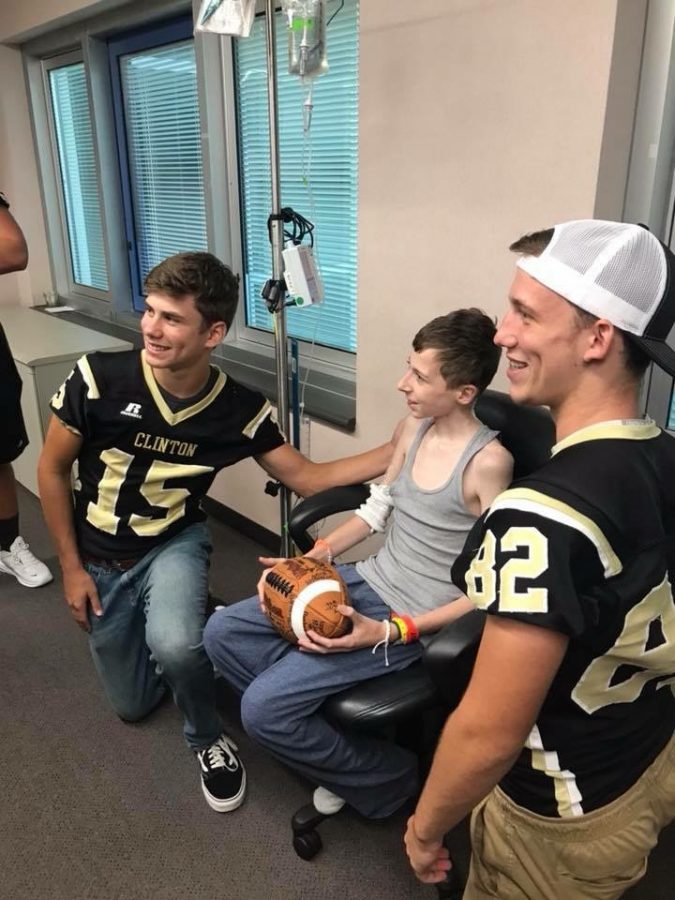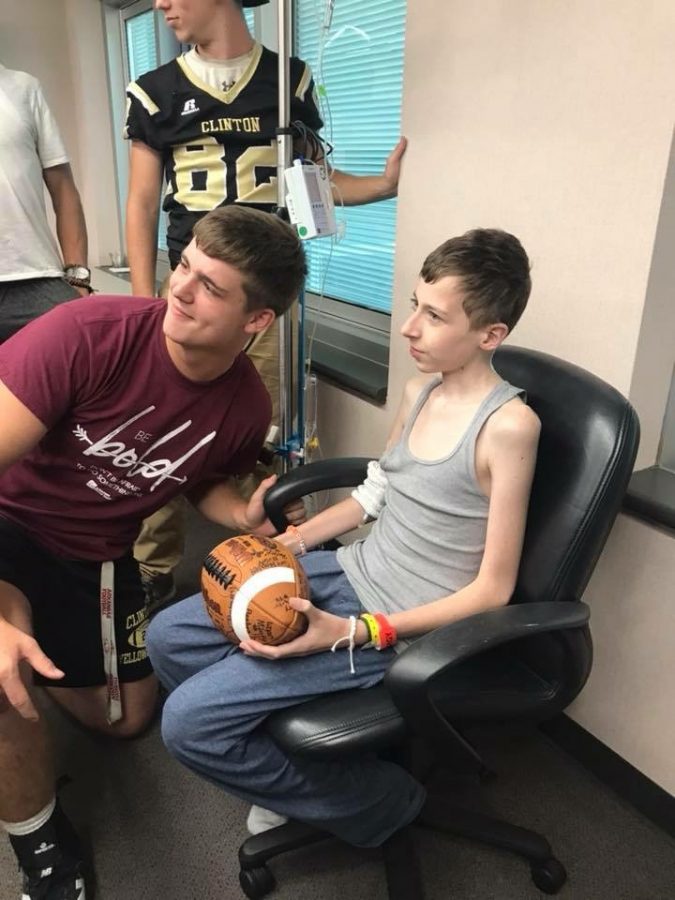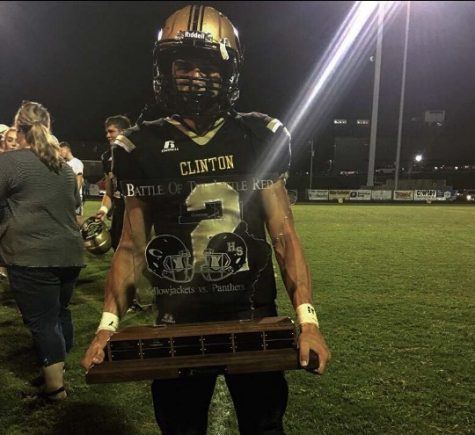 Weston Amos, Writer
Weston Amos
Class of 2020
Football, Track, Beta, Journalism