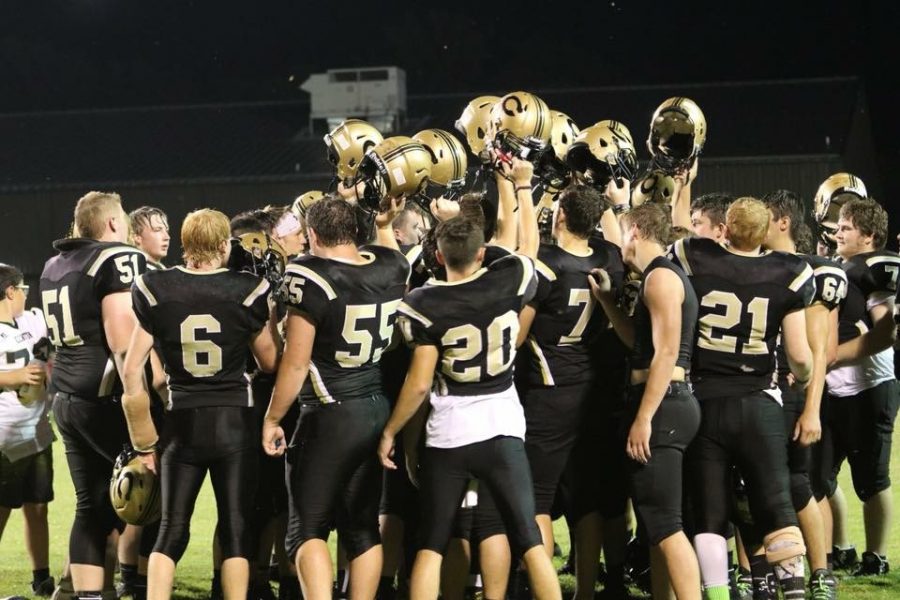 CLINTON, Ark. — With 2 seconds left on the clock, Clinton desperately needed a a big play to avoid an upset, and sophomore Kenny Ethridge delivered. Ethridge tipped a 49 yard field goal attempt as time expired to help the Jackets hold on to win 36-34.
A rivalry is supposed to be tough, hot headed, and mouthy. It is supposed to have packed crowds, it is supposed to come down to the wire, and for sure a rivalry is anyone's game… The Battle of the Little Red was everything just stated and more. Clinton was by far the more talented team coming into Friday's game against Heber, but Heber fought with everything they had to prove otherwise. Heber honestly gave a valiant effort, and had a chance up until Ethridge swatted their hopes away as time expired.
Through some miraculous plays Clinton was able to win the opening season dog fight. Clinton's extremely high hopes for the 2018-2019 season were almost shell shocked as Blaze Nelson of Heber Springs rushed for 260 yards on 34 carries.
On the first play of scrimmage, Amos connected with Junior Austin Drake for 77 yards, and a touchdown. That would show to be the easiest play of the day as the dog fight then started, with 1:27 left in the game Nelson scored on a go ahead 9 yard TD carry that seemed to let the air out of Jim Tumlinson stadium.
Junior Quarterback Amos had other ideas though, "I never had a doubt. I know this team, I knew we were going to win."
Amos's words matched his play as he marched the Jackets down the field in under a minute, and with 27 seconds left on the clock, Amos connected with standout receiver Austin Drake for a 15 yard touchdown pass that would end up being the game winning touchdown.
Amos was 6 of 12 for 209 yards, and 4 TD'S on the day, while rushing for 2 more TD's and 85 yards on 14 attempts. Amos's favorite target on the day was Junior Austin Drake as he had 5 receptions for 190 yards, and reeled in 3 TD receptions.
Seniors Davidson and Dowell led the jackets defensively as they tallied 15 tackles between the two of them at the linebacker position.
All state Linebacker Sky Davidson stated "This game really exposed our weaknesses, and what we need to work on."
What really Matters– Clinton heads into week two 1-0, and has kept the Battle of the Little Red trophy at home for the 3rd straight year. Clinton has another tough matchup this coming Friday night as Conway Christian, and QB Jacob Wood come to Jim Tumlinson field to battle the Jackets. Kick off is set for 7 p.m.
Weston Amos Hudl Highlights
https://www.hudl.com/video/3/4683847/5b8a1478bed732094c805bc6
Sky Davidson Hudl Highlights
https://www.hudl.com/video/3/4245590/5b8af92aa0223a03b87dc905
Austin Drake Hudl Highlights
http://www.hudl.com/v/2AJiiZ